Cork Science Festival, 11-18 Nov
0 followers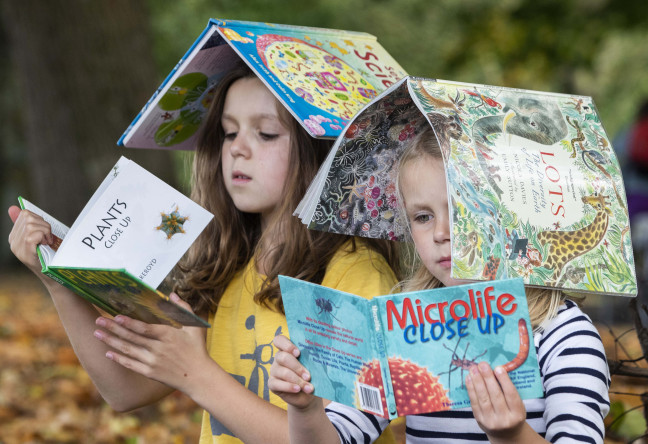 Co. Cork, Ireland
Nov 15, 2018 12:00:00 PM - Nov 15, 2018 5:00:00 PM
Suitable for:
Facilities:
Cork Science Festival, which runs from 11 to 18 November, has a fantastic line up of free events, talks and workshops for children this year. Public libraries across Cork city and county will be offering science-themed readings, colouring and science books for loan to celebrate this year's festival, which is part of Science Week.
As well as reading, there is a 3D Drawing in Virtual Realty in the Crawford Art Gallery, that sees kids creating artwork in 3D through technology. Twenty minute sessions must be prebooked, and run all day on Saturday 17 November from 11am to 4pm.
The Cork Science Festival team will be visiting primary and post primary schools throughout Science Week also, bringing the wonders of every day science to schools in the Cork region. The organisers have also put together a schedule of Nature walks, Screenings, a Science Quiz among other events that are listed on CorkScienceFestival.ie
Ocean Devotion, Crime Scene Investigates, Photopolymer Printmaking, Electronic Brainbox and Rainbows & Lasers are just some of the workshops taking place during Cork Science Festival flagship events in Gateway UCC on Western Road on 11 November, and the Community Festival of Science finale event on 18 November at Neptune Stadium.
Developed by a team of volunteers representing education, research and industry across STEM from the Cork area, most activities on the Cork Science Festival are free of charge to encourage your engagement in science, technology, engineering and math (STEM).
As part of Science Week, Cork Science Festival is funded by Science Foundation Ireland, and is one of the biggest events in the Cork calendar. For more information, booking requirements and a programme of events please see www.corksciencefestival.ie or follow us on social media @corkscience