Alice in Wonderland
2 followers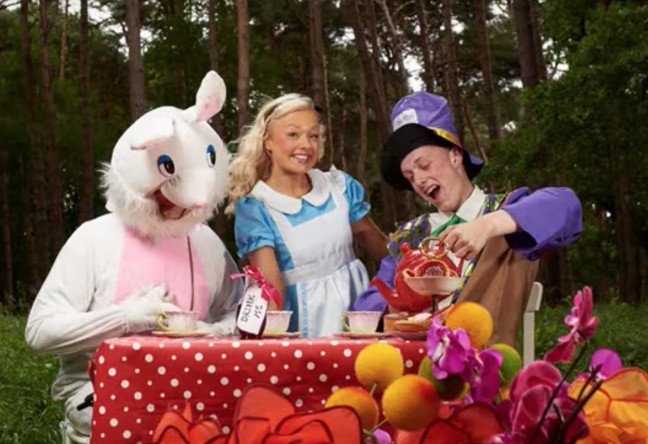 Draiocht, Blanchardstown Centre, Blanchardstown, Dublin 15, Ireland
Jan 5, 2018 7:30:00 PM - Jan 21, 2018 7:30:00 PM
Suitable for:
Facilities:
Coolmine Panto Group presents Alice in Wonderland.
Join the whimsical fun-filled world of Lewis Carroll and follow Alice as she chases the White Rabbit on a journey into Wonderland.
It's a topsy-turvy place that gets 'curiouser and curiouser' as Alice meets unforgettable characters – the Mad Hatter, the Cheshire Cat, Queen of Hearts, Tweedledum and Tweedledee and many more.
Filled with spectacular song and dance, this is a classic pantomime for all the family.
FRI 05 7.30PM
SAT 06 2PM & 7.30PM / SUN 07 1PM & 5.30PM
WED 10 7.30PM (RELAXED PERFORMANCE €15)
THU 11 7.30PM / FRI 12 7.30PM
SAT 13 2PM & 7.30PM / SUN 14 1PM & 5.30PM
THU 18 7.30PM / FRI 19 7.30PM
SAT 20 2PM & 7.30PM / SUN 21 2PM