Dracula's Disco 31 Oct 2016
0 followers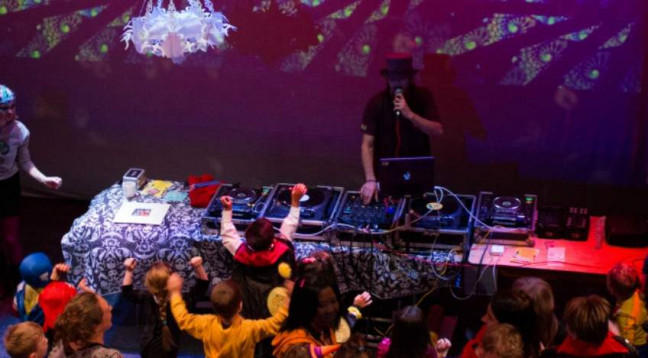 Eustace St, Dublin, Co. Dublin City, Ireland
Oct 31, 2016 11:30:00 AM - Oct 31, 2016 2:00:00 PM
Suitable for:
Facilities:
Get in the spooky spirit with Dracula's own DJ Will Softly spinning the decks and scratching vinyl. Don't forget your Halloween costumes! Presented in association with Bram Stoker Festival 2016
DJ Will Softly will be spinning all the latest hits for you to enjoy while surrounded by the disco lights of The Ark's theatre! This fun-packed and energetic DJ set will be perfect for young zombies, ghosts and all music-loving monsters. So get on your feet and have a blast!
Come along in costumes of any kind and make up your own graveyard dance moves. If you get tired from dancing you can take a break in our chill out area and you might even get to hear some mysterious Bram Stoker children's tales.
Tickets
Free Entry
Date and Time
Bank Holiday Mon 31 Oct @ 11.30am-2pm
Age Range & Duration
For Ages 5+
Drop-in Session
Booking Information
Places will be allocated on the day based on availability. Please note during busy periods some waiting may be required. Children must be accompanied by an adult