Interactive Installation: The Curious Cello | The Ark, Dublin
0 followers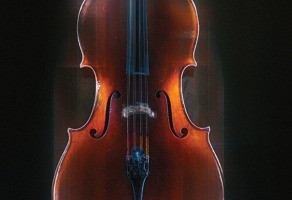 11A Eustace St, Temple Bar, Dublin, Co. Dublin, D02 A590, Ireland
Feb 8, 2019 10:30:00 AM - Feb 8, 2019 1:30:00 PM
Feb 9, 2019 10:30:00 AM - Feb 9, 2019 4:30:00 PM
Suitable for:
Facilities:
Discover an unusual cello you can play without having taken any lessons! A fun new music installation by composer Jonathan Nangle.
Jonathan has taken the body of an old, broken cello and brought it back to life – but it's not quite the same as a normal cello anymore! It now has special paint on the outside that not only looks cool but also conducts electricity. This means you will be able to make this cello play lots of new and unexpected sounds using just your hands. Come and try it out and see what kind of weird and wonderful new cello music you can make!
TICKETS
Free Entry
DATES & TIMES

Fri 8 Feb from 10.30am to 1.30pm.
Sat 9 Feb from 10.30am to 4.30pm (last entry 4pm).
DURATION
For Ages 4+
Drop-in Activity
ARTISTS
Jonathan Nangle
PRODUCTION INFORMATION
In association with:

Spike Cello Festival
BOOKING INFORMATION
This is a drop-in activity. Please note during busy periods some waiting may be required. Children must be accompanied by an adult.