The Big Fellow by Declan Gorman
0 followers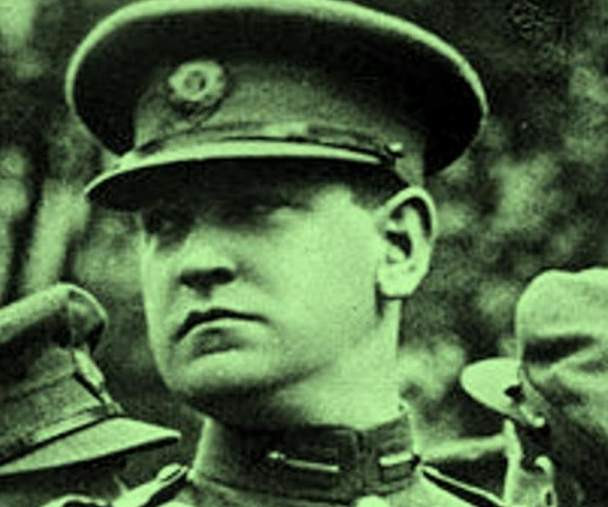 Draíocht, The Blanchardstown Centre, Blanchardstown, Dublin, Dublin
Apr 29, 2016 9:15:00 PM - Apr 29, 2016 11:30:00 PM
Suitable for:
Facilities:
BASED ON FRANK O'CONNOR'S BIOGRAPHY OF MICHAEL COLLINS
Draíocht audiences will be treated to a once-off sneak preview of Declan Gorman's much-anticipated new play prior to its world premiere at the 2016 Drogheda Arts Festival.
With original sound design by ex-Waterboys composer, Colin Blakey,The Big Fellow is a non-stop, edge-of-your-seat theatrical adventure, laced with humour and scenes of daring and intrigue.
It presents the compelling story of Michael Collins: his rise from unknown volunteer in the GPO to military leader who brought down an empire only to meet his untimely death at the hands of former comrades.
Much more than a straightforward dramatisation of the life of a hero, however, this is also the story of his biographer, the literary genius Frank O'Connor, who witnessed traumatic scenes as a timid adolescent soldier fighting against Collins and is now seeking to make reparation.
As The Big Fellow is conjured to unruly and mischievous life by his writer, the epic tale of the birth of a nation is re-lived by both men: the one who survived it and came to understand the disappointment that inevitably follows the dream and the tragic hero who perished in his effort to broker a waking compromise.

Presented by Co-Motion Media In association with Drogheda Arts Festival.
Original music by Colin Blakey. Script developed with the support of The Abbey Theatre.
Dur 2hrs 15mins (inc interval) / Age 13+
"Frank O'Connor is doing for Ireland what Chekhov did for Russia." William Butler Yeats
"Declan Gorman writes and directs with an innate knowledge of theatre and a mastery of vernacular language." The Irish News