YourDaysOut is designed to allow registered users and businesses make multiple and instant edits to pages.
To update a free basic page is very straight-forward.
Simply visit the page you want to update and select the Edit Info button at the top. This will open an editor to allow you to make changes. Any updates are automatically updated and published live on the site.
To learn how to update a Basic Page, select here: Update Basic Page
If this function is not available, that is because a business has claimed control of the page and remvoed this function.
Premium
If you are the Page Owner, only you will see Edit Info at the top of the page when you are signed into your account. Select this to open the editor and make any changes.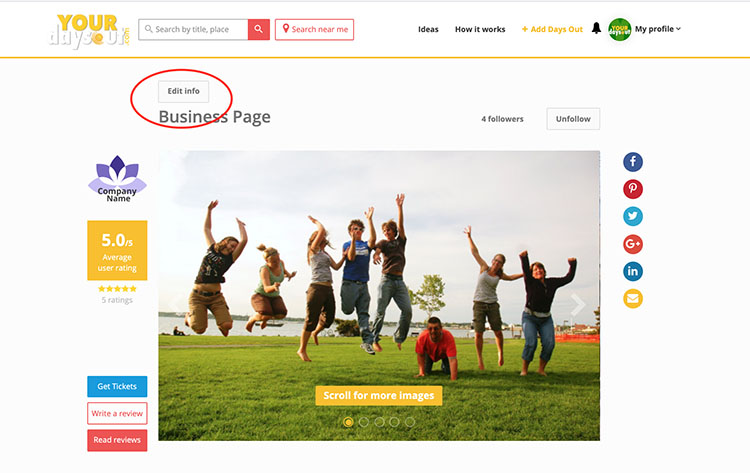 Pages Dashboard
You can also access the function by going to your Pages Dashboard: My Profile>Business>Pages.
Select Edit Info from the panel to open the Page Editor.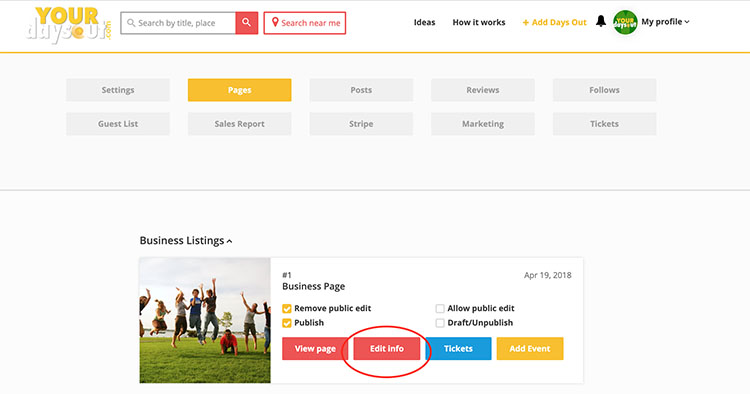 Updating your Premium Page