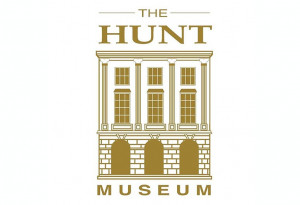 Day Out
Rutland St, Limerick, Ireland
Monday - Saturday: 10:00 - 17:00 |Sundays 14:00 - 17:00 | Bank Holidays: 14:00 - 17:00
Suitable for:
Facilities:
The Hunt Museum houses one of Ireland's greatest private collections of art and antiquities, dating from the Neolithic to the 20th Century, including works by Renoir, Picasso and Yeats.
The Hunt Museum preserves and exhibits the original artefacts gathered, over a lifetime, by John and Gertrude Hunt and known as the Hunt Collection.
The Museum also displays its own collections, as well as visiting exhibitions of Local, National and International significance with the overall aim of maximising their cultural and educational potential for the people of Limerick and Ireland.
The Hunt Museum Treasure Trail is available to all children visiting the Museum. This is an ideal way for families to explore the Collection together.

During a visit to the museum, you can choose to explore the collection by yourself or take one of our regular guided tours. There is no extra charge for tours.