THE SNOW QUEEN - A NEW AUDIO DRAMA
0 followers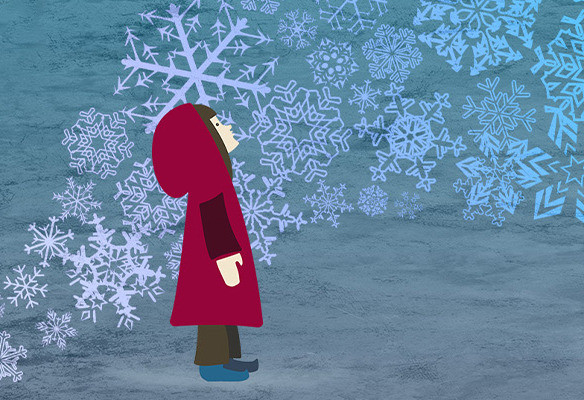 15 MacCurtain Street, Victorian Quarter, Cork, T23 E094, Ireland
Nov 23, 2020 12:00:00 AM - Dec 18, 2020 12:00:00 AM
Suitable for:
Facilities:
BrokenCrow, in association with Garter Lane and The Everyman are delighted to present this new eight-part serial audio adaptation of The Snow Queen by Deirdre Dwyer.
This fresh reimagining of Hans Christian Andersen's acclaimed children's story, The Snow Queen, tells the story of two devoted friends and their wild adventures. It is given a contemporary Irish twist but still holds onto the core of this classic tale and tells a story where love can conquer all in the end.
Gráinne's best friend Caoimhín has gone missing. He has been acting strangely lately and Gráinne knows something isn't right. Now it is up to her to follow her feet, across a snowy winter world, to find her friend.
Held up by mistakes and mishaps and helped by ravens and reindeer, Gráinne realises if she can keep her spirits up (and stop losing her shoes!) she should be able to rescue her friend from the icy clutches of The Snow Queen.
The new eight-minute audio episodes will be delivered twice weekly on YouTube, every Monday and Friday, from the 23rd of November until the 18th of December.
Age Recommendation: 8+, and for all the family.
Family pack & Teachers pack available