Donegal Town Festival
0 followers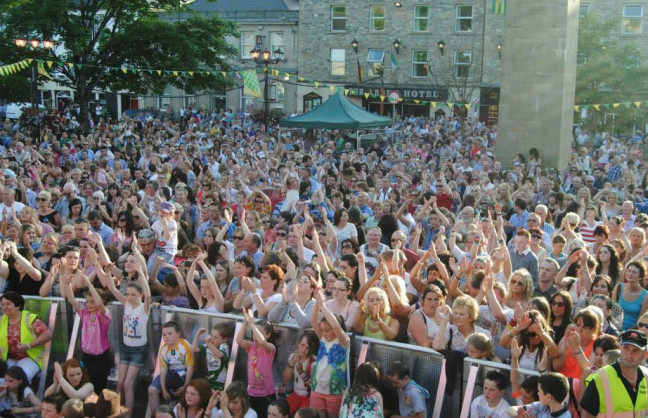 The Diamond, Glebe, Donegal, Ireland
Jun 30, 2023 8:30:00 PM - Jul 2, 2023 11:00:00 PM
Suitable for:
Facilities:
The fun summer festival returns celebrating its 10th Anniversary this year with live entertainment and lots of family fun activities.
This year's lineup:
Nathan Carter | Qween | The Tumbling Paddies |Slippery WHEN WET Ireland | Onóir
Join in family fun & games for all ages on Saturday 1st July and Sunday 2nd July from 1.00pm - 5.00pm on the Diamond in Donegal Town as part of Donegal Town's Summer Festival!!!
SATURDAY 1st July!!
Look forward to the antics of Fruity & Dishy from the Mayo based circus company, Circus250 Fruity is a juggler, Dishy a plate spinner, give it a go yourself!!!
Join in the fun and games at the Let's Play Donegal Outdoor Play Event. Plenty of physical activity promised with parachute games. Enjoy player interaction with some of the ancient giant size board games like Snakes and ladders and Ludo, Giant Jenga, Giant Connect 4.
SUNDAY 2nd July
Our Summer Festival wouldn't be the same without our ever popular adult's and children's tractor races .Don't forget your Tractor!!! Also lots more fun for all with our egg and spoon races, and outdoor games!!