Smithfield and Stoneybatter Food Festival
0 followers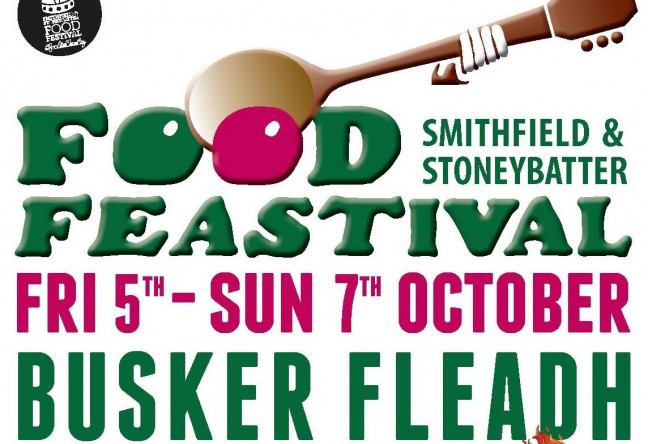 Smithfield, Dublin 7, Ireland
Oct 5, 2018 1:00:00 AM - Oct 7, 2018 1:00:00 AM
Suitable for:
Facilities:
What: Smithfield & Stoneybatter Food Festival
When: Friday 5th – Sunday 7th October 2018
Time: Varies
Where: Smithfield Square and Stoneybatter, Dublin 7
Admission: FREE
Tantalise your taste buds at the Smithfield & Stoneybatter Food Festival, taking place in food outlets throughout Smithfield and Stoneybatter from Friday 5th to Sunday 7th October. Food eateries, shops and bars will have free tastings, festival menus and discounted prices which will add to the carnival atmosphere surrounding Smithfield.
The highlight of the weekend will be Sunday 7th when this gastronomy fare takes to the outdoors on Smithfield Square in tandem with the independent music festival, the Busker Fleadh.
This historic part of Dublin has long had a close association with the food and drink industry from the Cattle Markets of Stoneybatter through to the Fruit and Vegetable Markets of Smithfield up to the world class Jameson Distillery and burgeoning local eateries and bars.
Each event will be housed in the business' own premises, allowing attendees to walk from pub to restaurant to café, building a festive atmosphere over the three days. Over the course of the weekend there will be food and wine tastings, discounted cocktail-making classes, special menus and so much more. Come and stroll about the area of Smithfield and Stoneybatter over the course of the weekend and soak up the atmosphere. There's plenty on with lots of attractions, cafes, bars and restaurants that you can pop in and out off.
The Smithfield & Stoneybatter Food Festival is supported by Dublin City Council, FRESH Supermarket, Jameson Distillery, SPADE, Smokin Bones, Third Space Restaurants and The Maldron Hotel. It is being held in association with The Busker Fleadh which takes place on Sunday 7th October on Smithfield Square.
For more information, visit: www.smithfieldandstoneybatter.ie or www.buskerfleadh.ie.
Facebook: https://bit.ly/2N5u2z4