Sligo Children's Book Festival
0 followers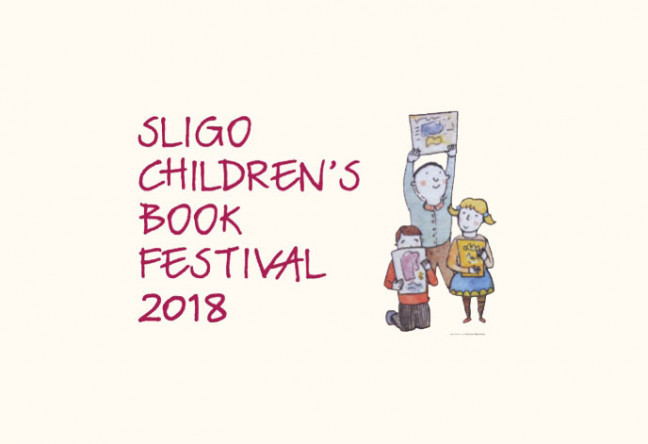 Hawk's Well & The Model, Sligo, Ireland
Mar 2, 2018 4:30:00 PM - Mar 31, 2018 7:00:00 PM
Suitable for:
Facilities:
Sligo Children's Book Festival will take place from Friday 2nd to Saturday 31st of March, with lots of book-related fun activities for children to enjoy.
Events will take place at the Hawk's Well Theatre, The Model and schools in Sligo.
The festival kicks off from 4.30pm to 6.30pm on Friday 2nd of March, with an action packed evening of Roald Dahl themed fun at the Hawk's Well. There will be dreadly drumming workshops, fluckgungled face-painting, crodsquinkled craft workshops and a biffsquiggled bookshop to launch the month long festival.
From Tuesday 6th to Saturday 31st of March the Youth City Zine exhibition takes place at The Model, presenting the work of Cranmore's Youth City. Everyone is welcome to the opening on Tuesday 6th of March at 7pm.
On Friday 9th and Friday 23rd of March from 4.30 to 6pm creative seven to nine year olds can join Dympna O'Driscoll at the Hawk's Well to create their very own fantastical dreams in a Dream Jars workshop.
On Sunday 11th and 18th of March from 12.30 to 2pm ArtTrap at The Model provides the perfect space for children to innovate, explore and experiment, using art and craft-making processes with artists Sinéad O'Hanlon and Ana Faye.
On Monday 19th of March at 3pm, enjoy the wonderful anarchic work of children's favourite Roald Dahl with storyteller and artist Wayne O'Connor as famous fairy tales are re-imagined in a suitably revolting manner Roald Dahl's Revolting Rhymes at the Hawk's Well. Monkeyshine Theatre present The Magic Bookshop at The Model on Tuesday 20th at 11am, 1pm & 4pm and Wednesday 21st of March at 10.30am, 12.30pm and 4pm with performances for schools and families.
The Magic Bookshop is an immersive experience for everyone over 5 and audiences are invited to bring a gently used book to swap at the book exchange.On Sunday 25th of March an Easter special Family Day workshop takes place at The Model from 11.30am to 3pm with artists Sinéad O'Hanlon and Ana Faye helping families to make their own hand-printed Easter cards, followed by a secret screening at 2pm.
From Tuesday 27th to Friday 30th of March at 1pm at The Model, lunch time secret screenings for children take place at a pop-up cinema with a range of films adapted from favourite books.
On Saturday 31stof March at 2.30pm, the Hawk's Well Theatre present their Dahlicious Books & Hot Chocolate Club get-togethers for young readers. Children will take part in a gloriumptious craft-making activity and enjoy an entertaining squishous storytelling session with a lickwishy hot chocolate! Suitable for children aged 7-9 and created this event is nearly sold out.
Many of these events have limited availability so advance booking is advised.