Dino Snappers
0 followers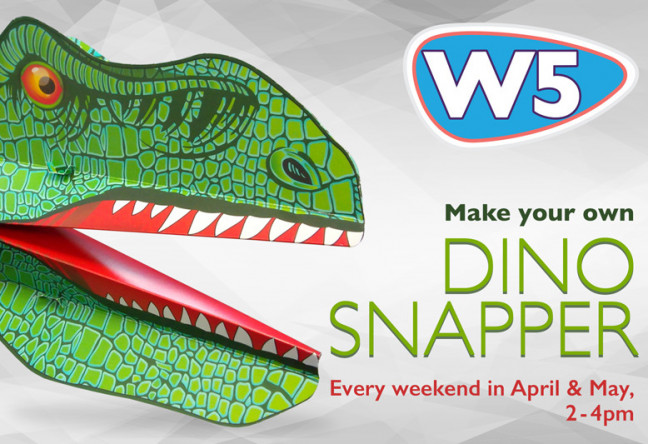 The Odyssey, Belfast BT3 9QQ, UK
Apr 14, 2018 3:00:00 PM - May 27, 2018 5:00:00 PM
Repeat: Weekly untill May 27, 2018
Suitable for:
Facilities:
Travel back in time this spring and create your very own prehistoric predator at W5.
We're inviting you to get creative as you make your own 'Dino Snapper' to take home with you.
Pop out, build and then take home your paper craft creation and have lots of fantastic fun!
This event is running every weekend during April & May from 2-4pm and is free with admission to W5.