Carrowmena Activity Centre Family Fun Day
0 followers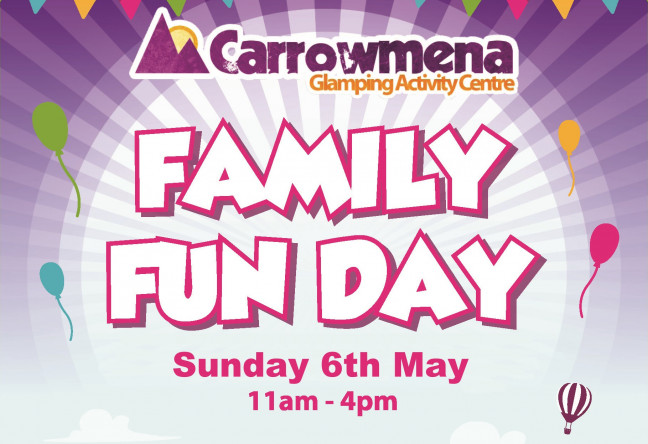 Unnamed Road, Limavady BT49 9EB, UK
May 6, 2018 12:00:00 PM - May 6, 2018 5:00:00 PM
Suitable for:
Facilities:
Family Fun Days are designed to be a perfect day out for all the Family.
The chance to try new Outdoor Activities, and have fun together.
There will be loads of Activities on offer for the whole family (young and old) to try at a reduced price. Activities are token-based and can be purchased at reception or pre-booked online right here to avoid disappointment.
Prices & Token System Info
We use a token system which you can buy in singles or in bulk, and can be used on our different activities.
Tokens cost £3.50 or you can purchase a Family Bundle of 6 tokens for £18.
A sample of activities include Zipline (x2 tokens) / Leap of Faith / Archery / High Rope Course Elements / Orienteering / Inflatables, and more.
Family Fun Bundle (6x tokens) are available for purchase online, singles can be purchased at reception on the day.