A selection of events, activities and things to do in Ireland this weekend. Add your event for FREE by selecting + Add Days Out above and then Promote Event.
You can then upgrade your page to Premium to access extra Sales & Promotional tools including Follow Notifications and Tickets.
The TICKETS tool allows you to create and sell tickets for events, general admission, free registrations, limited offer special deals and more...for up to 50% less than other sites.
Manny Man Does The History Of Ireland | An Grianán Theatre
It all started with YouTube videos and on Friday John D Ruddy brings Manny Man to Letterkenny as they plough through Irish history from the Ice Age all the way to today - in less than 90 minutes! When it comes to fun history, Manny Man is your only man!
Sunday Fundays | Crawford Art Gallery
The Crawford Art Gallery is hosting free tours and workshops with music from midday each Sunday. This week there is a Valentine inspired art workshop with Lynda Loughnan and a tour with Matthew Whyte at 2pm
The DLR Winter of Heritage programme runs until March with free guided tours of Cabinteely House, James Joyce Tower, Marlay House, The Oratory & The Maritime Museum.
Chinese New Year Festival | Spring Fair
The hugely popular Spring Festival Fair returns to The chq Building with a jam-packed two-day programme of free family-friendly entertainment as part of the Dublin Chinese New Year Festival.
Inspired by Chinese temple fairs, or 'Miaohui', the event combines performances, workshops, storytelling with Tadhg Mac Dhonnagáin, screenings, demonstrations, games and tasty food stalls.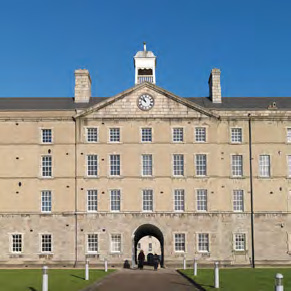 An Introduction To Collins Barracks
Join an introductory tour on Sunday 10th from 15:00-16:00 to learn about the history of Collins Barracks from the 1700s to the present day and its transition from Barracks to Museum, taking in some of the highlights from the Museum's military history or decorative arts exhibitions. Admission free but places allocated on a first-come basis 15 minutes before tour.
Solstice Secret Spies Workshop
This Saturday in the Solstice Arts Centre, Navan, create secret communication systems, discover intriguing concealment techniques and assemble your very own retro spy gadget. Children will explore spy scenarios through physical theatre and leave coded communications for other visitors. The workshop runs in conjunction with their new exhibition Surveillé·e·s, which is on display until 1st March.
Goldilocks & The Three Bears Sing-A-Long | Lime Tree
With fantastic costumes, an amazing stage set and colourful lighting this live performance is a popular, fun-filled musical show featuring Goldilocks, The Three Bears, Ruff the dog and Mr Bunny.
Family Drop In | National Art Gallery
Each Sunday, families are welcomed and encouraged to feel comfortable in the Gallery with a free creative workshop at 11:30 and a family friendly tour at 12:30. Drop-in and stay for as long (or as little!) as you wish. Suitable for children of all ages.
Winnie The Pooh | Pavillion Theatre
John Cleese narrates this update from the Hundred Acre Wood as Winnie and friends return to the big screen on Sunday. Eeyore's lost his tail, Winnie is still craving 'hunny' and everyone is hiding from the myserious Backson.
Little Red Riding Hood & The Silly Billy Wolf
Children with have great fun joining in on the action, singing songs, playing games and meeting some amazing characters in the Iontas Theatre, Castleblaney on Sunday.
Bosco's Garden | Mullingar Arts Centre
This Sunday, Bosco's Garden and Snow White visits the Mullingar Arts Centre as part of Bosco's 40th anniversary tour. Bosco is Bosco, not a boy, not a girl, just a Bosco: a cheeky, lovely, funny, slightly-cracked, irrepressible, eternal five-year-old who lives in a box and who loves nothing more than to just be Bosco and meet all the boys and girls.
A puupy is not just for Christmas, and you can start the new year introducing your new pet to other puppies and help teach them social skills in a safe environment. The DSPCA Puppy Play dates take place every weekend and are free to join in, but booking must be made in advance.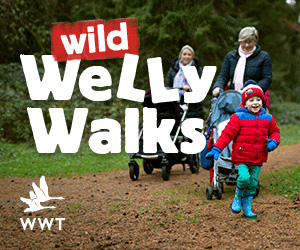 Wild Welly Walks | Castle Espie
Wrap up warm this weekend, pull on the wellies and have fun with all the family as you get close to amazing wetland wildlife at Castle Espie. Have fun in their indoor and outdoor adventure play areas, watch nature's winter spectacles from cosy hides and check off their adventure checklist as you explore the stunning protected reserve.
Bellfield House | Snowdrop Walk
Following the hot summer and mild wet winter thre is an earlier display this year where almost 300 varieties of snowdrop carpet the walled garden, woodland and driveway of the beautiful Bellefield Gardens in Offaly. Snowdrops, white bells and narcissi are also for sale. Open daily until Sunday11am to 4.30pm.
Northern Ireland Motorcycle Festival
Ireland's Largest Motorcycle Festival takes place in the Eikon Exhibition Centre takes place from Friday 8th to Sunday 10h and promises to be a fantastic show with an array of features, personalities, and stands.
The family event includes top manufacturers & dealers with a selection of new and classic bikes, stunt shows, aerial displays, Supermoto races and more. Under 16's go free.