Go With The Flow
2 followers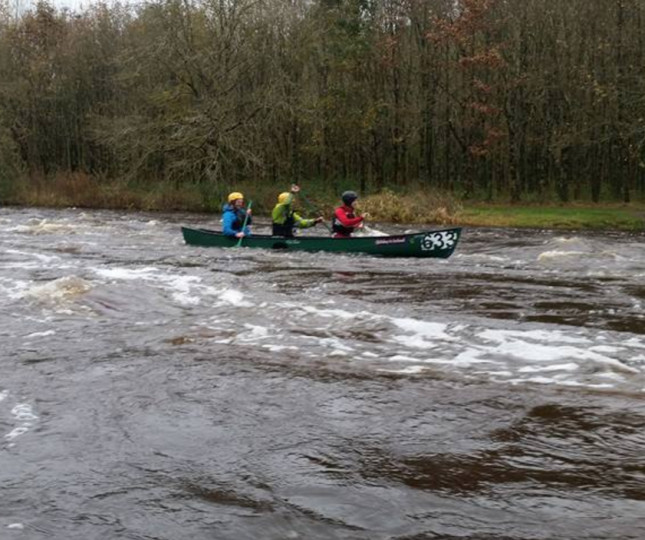 Suitable for:
Facilities:
Do something unique and go where few other tourists get to experience.
Choose one of our half or full day activity excursions and spend some quality time paddling some of the most enchanting waterways in Ireland. Go With The Flow adventures take you into beautiful, unspoilt and exciting waterways.
Our instructors will guide you along exclusive trails and show you how to shoot weirs and ride the rapids. We will pass through dramatic landscapes, mysteries wooded valleys and old navigations once used by the Guinness barges to deliver Ireland's favourite tipple. You can bring a picnic, visit the playground of The Incredible Mr Kavanagh and take a swim in tranquil sheltered waters of our favourite remote pools.
Trips & Products
Whitewater Hen and Stag Adventures
Canoe Holidays
Family River Trips
Corporate days out
Canoe hire
Canoe, Kayak and Sit-on-top sales
Canoe and Kayak accessories
Family Canoe and Wild camp Safari
We've got the canoes and we've got the tents and can give you endless advice on how to make the most of your self-guided adventure down the beautiful Barrow river.
There's a time in life when you absolutely should get away with the family and fire the imagination of the next generation of adventurers. Leave the PC and Xbox and head off to the waters and the wild and paddle your own canoe. One of the most treasured memories you will want to have is of a simple uncomplicated journey down a river with your children – while you still can!
"For there is nout like messin about with boats"
The Barrow is one of the safest and most rewarding rivers in Ireland on which to embark on a family canoe camp adventure. When that window of opportunity opens jump right in. Call us for advice and you will be surprised how easy it can be. Do it now for them and they will include you in years to come.
I don't have to tell you about the valley or the enchanting river that runs through it or the little towns or villages along the way I am confident they will speak for themselves. Very confident!
So what are you waiting for !!
Make your dream a reality – get the gang together – Book now !