Castlefin X-treme Karting
1 follower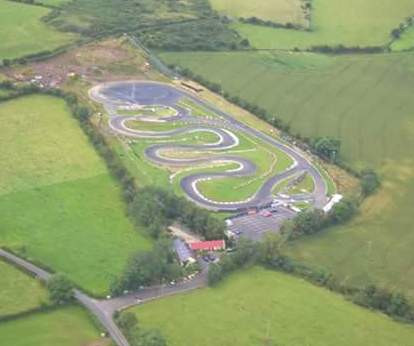 Sessiagh, Castlefin, Co. Donegal, Ireland
Adult
- EUR 25.00
Child
- EUR 15.00
Suitable for:
Facilities:
Castlefin Xtreme Karting is the largest fully outdoor track in County Donegal, Ireland and is over 1,000 metres long.
The racing track is set out over 9 acres and provides the thrills of hair pins, full length straights and sweeping bends.
The track is raced in an anti clockwise direction on tarmac with full run off points.
The design of the track allows for the top speed of 55mph to be reached on the straight, before zooming into the "Dragons Den" bend, where careful manipulation and skill are required before entering the intense goose neck and hair pin bends.
Castlefin X-treme Karting is open to both experienced and novice drivers. No Drivers Licence is required.
We offer kids karts from 8yrs – 14yrs.
If you are stuck for Birthday Party Idea, why not come along to Castlefin Xtreme Karting, our fully outdoor track is the perfect location for that party, a fantastic alternative to a traditional party!
With a trophy presented to the birthday boy or girl! Safe and fun, and loved by boys and girls!!!