Enchancia Party Venue
4 followers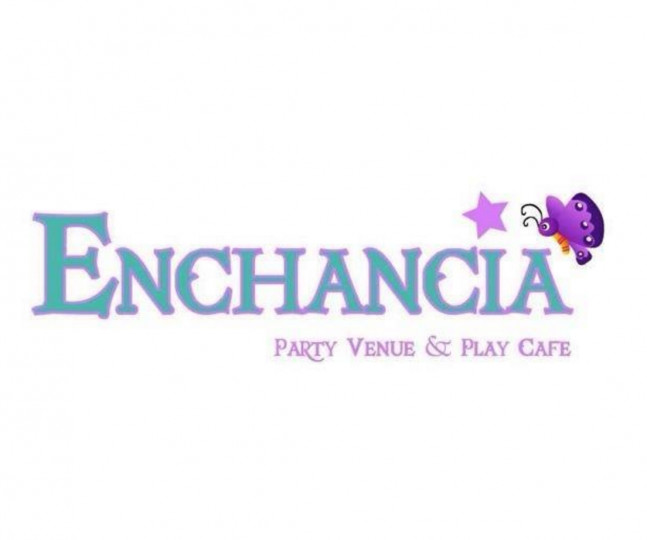 11 Merville Rd, Stillorgan, Dublin, Ireland
Open seven days - Bookings Only
Suitable for:
Facilities:
Please note due to change of circumstances Enchancia closed on 31st December 2016. They want to thank you all so much for your valued custom and support and love over the last two years and hope to see you all again in the future
The perfect party venue for your princess, pop star or pirate. We also run Easter and summer camps and various events. Keep an eye on our website for details.
Princess Party
There is no better way for your little girl to celebrate her birthday than to have her very own princess party surrounded by her friends in a fabulous fairytale setting.
Let us take out the stress of organising your little girls birthday.
All our prices cover the running and set up of the parties. Let their imagination take over as your princess and her friends enjoy a birthday party like no other.
Once all guests have arrived each girl will choose from a stunning selection of princess and fairy costumes and accessories.
Next they will be treated with hair, nails and 'make up' (please note make up is kept minimal) pampering just like a real fairy princess.
We have a stunning real life princess castle for them to enjoy throughout the party.
We will do a selection of party games, arts and crafts, music and dancing with an interactive movie of their choice in the background to create the perfect atmosphere.
Following this we will do a princess tea party...a selection of food will be available for each party followed by scrumptious treats from our candy cart and fresh popcorn.
We will also provide the birthday cake from three options...chocolate fudge, vanilla sponge or little cupcakes tiered on a stand in variety flavours. We will provide candles and decorations also.
On departure all guests and birthday girl will receive a take home gift and party bag to continue the fairytale at home.
Pop Star Party/Pyjama Party
For those "girls who just wanna have fun" with all their girlie pals here is a party they will remember forever!
This fabulous party includes all the pampering and entertainment any girl would every wish for!
Our pampering includes a selection of creative colourful nail polish and designs, sparkling make-up, fabulous hair styles and pretty tattoos. There is a pop star sparkly stage where they can dance and sing to their hearts content to all the latest chart topping songs.
Following all the entertainment they sit down to have a midnight feast style tea party.
We will provide a selection of hot tasty food, pizza, chicken, chips. Following that we will have our ice cream parlour and chocolate fountain!
Each girl will also receive a fabulous gift to take home along with their party bags.
The yummy birthday cake is also included.
We can also do pyjama parties which includes all of the above they just come in their cozy pj's!
Pirate Party
Ahoy there matey.....come on board the pirate paradise adventure for a party to remember!
Following our princess parlour it is now time to look after the little men; let their imagination set sail as they travel on their maiden voyage with their shipmates.
On arrival to Paradise Island they can choose from a selection of fantastic dress up costumes from pirates to superheroes.
They will then travel towards their pirate ship for a fabulous adventure. Once on board we will do a selection of party games; walk the plank, treasure hunt and eye-eye captain.
We will also have an amazing lego base for them to get creative. There will also be arts and crafts, face painting, music and movies.
Once their ship has docked they will have a pirate feast to enjoy.
We supply from a selection of fabulous birthday cakes and candles. We will look after party bags and a gift for every child to continue their adventure at home.
You can also mix and match both princess and pirate parties if they would like a mixed party.
Party Details
Opening Times: 7 days a week. Please contact one of our hosts for times
Weekend Rate: €200 for 8 children and €18pp
Midweek Rate: €200 for 9 children and €17pp
Party Duration: 2 Hours
Max Party Size: 38