Croke Park Stadium Tour

Enjoy an unrivalled state-of-the-art interactive visitor experience and find out more about Ireland's unique national games Gaelic football and hurling - the fastest field game in the world

Ericsson Skyline Tour

What better way to see Dublin, Ireland's vibrant and dynamic capital city, than from 17 storeys high on the roof of Ireland's most famous sporting arena?
Croke Park, Drumcondra, Dublin, Ireland
Jan-May & Sept-Dec : Mon - Sat 09.30 - 17.00; Sun/Bank Hol 10.30 - 17.00 | June - August: Mon - Sat 09.30 - 18.00, Sun/Bank Hol 09.30 - 17.00
Adult
- EUR 8.00
Child
- EUR 6.00
Family
- EUR 20.00
Suitable for:
Facilities:
A trip to Croke Park simply wouldn't be complete without experiencing the treasured GAA Museum. Get ready to immerse yourself in the spine-tingling and completely unique story of Gaelic games from ancient times to the present day.
This museum is like no other sporting museum you'll ever visit. It not only celebrates Ireland's national games, it also vividly brings to life how the GAA has contributed to our cultural, social and sporting heritage.
Featured exhibitions include the original Sam Maguire and Liam MacCarthy Cups, the rousing Hall of Fame, and a whole floor dedicated to the games as they are today. When you're done exploring, get a taste of the action in the popular Interactive Games Zone, where you can test your hurling and Gaelic football skills!
For more information, including opening times, prices and directions to the GAA Museum, see crokepark.ie/gaa-museum-tours/gaa-museum
Exhibitions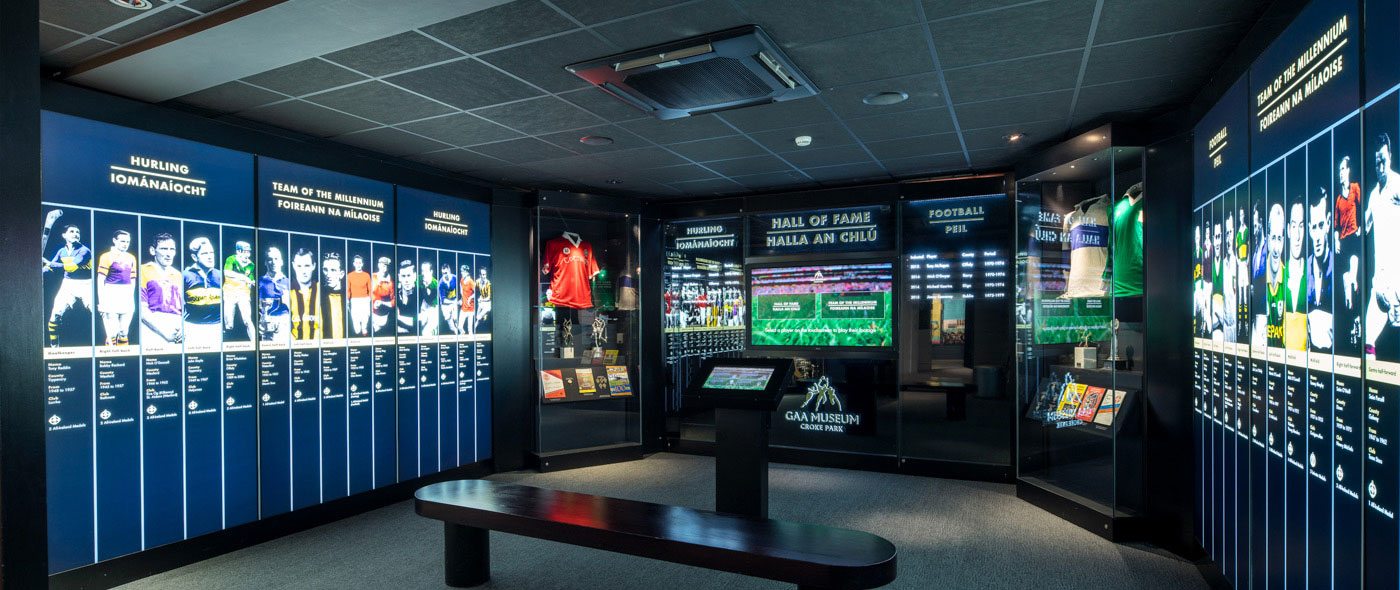 The GAA Museum's exhibition galleries vividly illustrate the story of Gaelic games from ancient times to the present day. The museum's exhibits document the influence and contribution of the GAA to Irish sporting, cultural and social life since its foundation in 1884.
Imreoir to Bainisteoir
The GAA Museum's new exhibition celebrates players who have won All-Ireland's as both players and managers

Few GAA players win All-Ireland medals and even fewer go on to repeat the feat as a team manager. A new exhibition at the GAA Museum celebrates this unique club of players. Imreoir to Bainisteoir features memorabilia, film footage and imagery from the 30 players who have achieved All-Ireland success both on the field and from the sidelines.

There are 13 hurlers, 11 footballers and six camogie players who have claimed All-Ireland medals as a player and manager. The group includes legends such as Mick O'Dwyer, Kevin Heffernan, Brian Cody and Ann Downey. Imreoir to Bainisteoir recognises the amazing achievements of these players and gives fans the opportunity to remember some of the most exciting players and teams in the history of Gaelic Games.
Blackthorn Café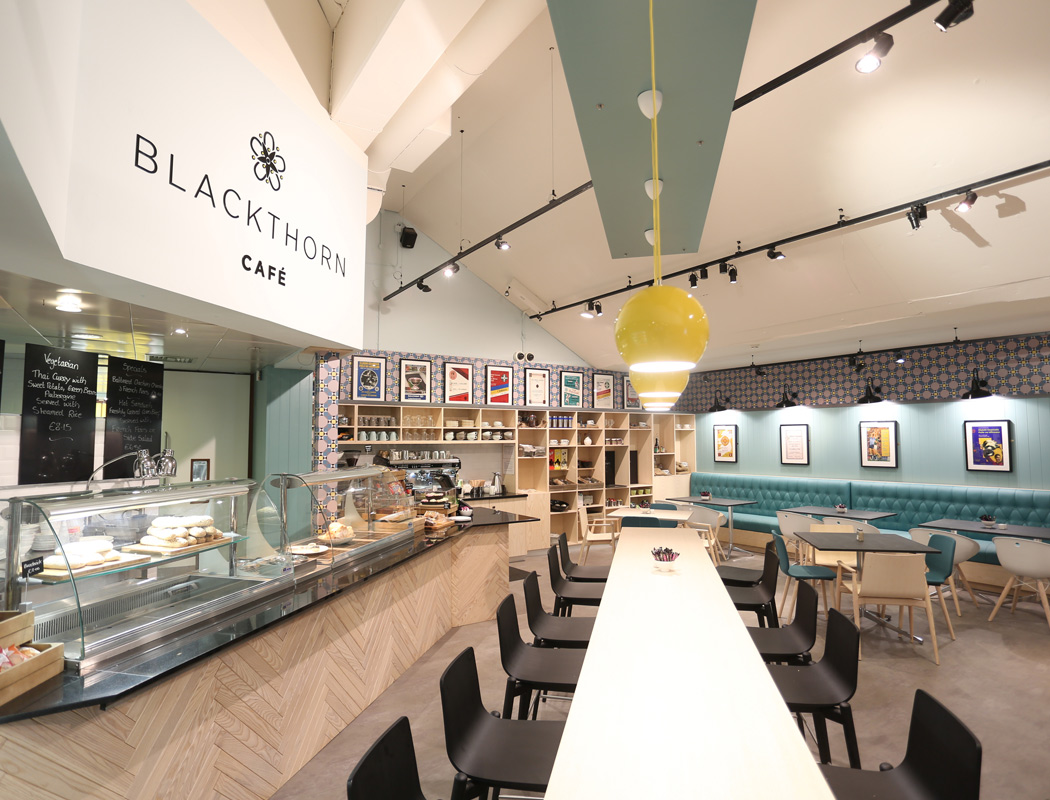 The Blackthorn Café serves a wide range of hot and cold dishes throughout the year. Sit and relax in the comfortable, stylish surroundings and enjoy a coffee and scone, or choose from our range of delicious home-made salads, hot dishes and gourmet sandwiches made to order.

Breakfast is served daily until 11.30, with our hot lunch menu served from 12.00 – 15.00.

Opening Hours
Monday – Saturday 9.30 – 17.00 (Beverages & Snacks to-go until 18.00)
Sunday/Bank Holidays 10.30 – 17.00
Friends of the GAA Museum
Friendship has always been at the heart of the GAA so it gives us great pleasure to introduce 'Friends of the GAA Museum', a new programme built around supporting the Museum's mission:

"As the national custodian of the all the archives and artefacts of the Gaelic Athletic Association, the GAA Museum is dedicated to promoting an appreciation of the values, culture and history of Gaelic Games. These aims will be pursued through preserving, researching, interpreting, exhibiting and providing access to our heritage and honouring those who have made an outstanding contribution to our national games."
By becoming a friend of the GAA Museum, you will make a crucial contribution to its ongoing and future development. Funds raised through the programme will assist in the acquisition of artefacts and documents, care of collections and enhancements to existing displays.

For an annual membership of €100, friends will receive:
A membership card
A welcome pack including a GAA Museum gift
Complimentary access to the Museum throughout the year for you and a guest
An invitation for you and a guest to an annual gala event at the Museum
An invitation for you and a guest to a yearly special guided tour of the Museum by the GAA Museum Curator
A monthly e-zine on everything that's happening at the Museum
Two complimentary Croke Park Stadium Tour tickets
20% discount on all GAA Museum Shop merchandise*
20% discount at the GAA Museum's Blackthorn Café *
Our friendship invitation is exclusive, as we can only offer 200 annual friendships. Don't miss this opportunity to be a unique part of the both the GAA's past and future.

Your support today is hugely appreciated and will help us to inspire the generations of tomorrow. We look forward to many years of friendship to come.

Become a friend today.
* Discounts are non-transferable and cannot be used by third parties