Wildlands Galway
0 followers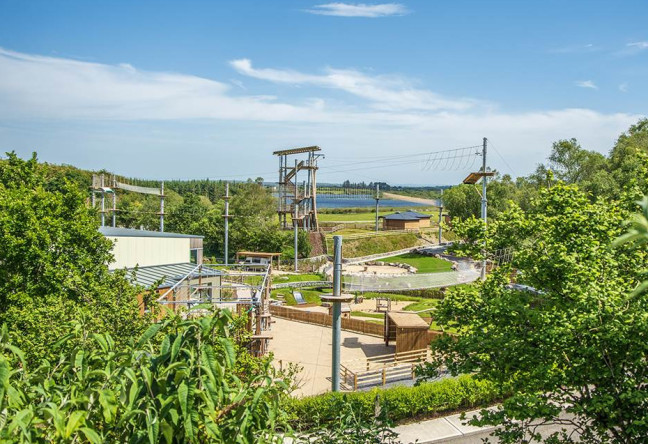 Wildlands, Ballyquirke, Moycullen, Co. Galway, H91 WYV2, Ireland
Suitable for:
Facilities:
You come here to play, and play you will!
There really is something for everyone.
From the aspiring Robin Hood and Katniss Everdeen seeking to hone their archery skills, to the ultimate daredevil weaving 49 feet above the ground on our Zip n Trek course.
Tickle your brain in our Crystal Maze-style Challenge Rooms, where you'll need more than just physical skills to solve the puzzles.
Conquer your fears on our eye-catching indoor fun walls. Ride a jeep through the woods. Unlock your children's imagination in An Baile Beag or in the playground.
For something a little different, our disc golf course is waiting to be discovered. Discover the beauty of Ballyquirke Lake and its surrounds on a kayak or SUP board.

For the little ones, and the dreamers, try to spot a fairy on our fairy trail; and then let's slow the pace in the calm haven of our elevated yoga and wellness studio.
Come and restore your inner balance as you exhale your troubles away.
All this and much, much more. We invite you to discover the wild. Are you ready?