Sli na bPaisti
4 followers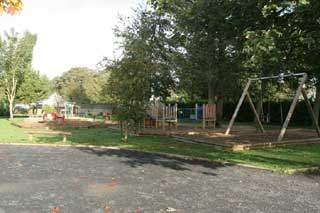 Mountrath, Co. Laois, Ireland
Suitable for:
Facilities:
Playground Name: "Slí na bPaisti", The Way of the Children

Location: The playground is located at the Amenity Park, Mountrath.

Features: 30mtr cable run, adventure trail, tunnel slide and extensive sand and water play area for younger children, climbing web, swings, basket swing, roundabout, springers and a picnic area.

Opening Hours: The Playground will be open every day during daylight hours
Remember - Play safe and have loads of fun
When using the playground please respect the equipment and obey all the rules.