The Mall Park, Sports & Leisure Centre
0 followers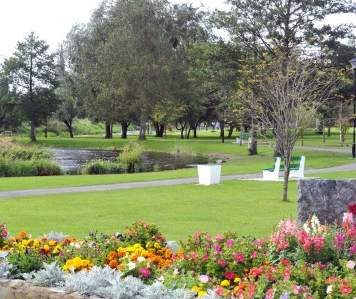 The Mall, Longford, Ireland
Suitable for:
Facilities:
The Mall is a beautifully landscaped park on the banks of the river Camlin and situated in the heart of Longford town. Home to Longford's sports and leisure complex, the Mall is the perfect venue for leisurely walks, picnics and sporting activities.
Surrounded by trees and flower gardens with the well stocked river running through the heart of it, the Mall is a haven of tranquillity, a retreat from the hustle and bustle of town life.
The park contains outdoor exercising equipment, a childrens activity play area, basketball courts and all weather football pitches.
There is also a wildlife sanctuary in the centre of the park which is home to different species of wild duck. The park affords local residents the opportunity to connect with nature and with their community, while offering visitors to the town a quite space to relax and while a way a hour or two.