Glengormley Sportsbowl
0 followers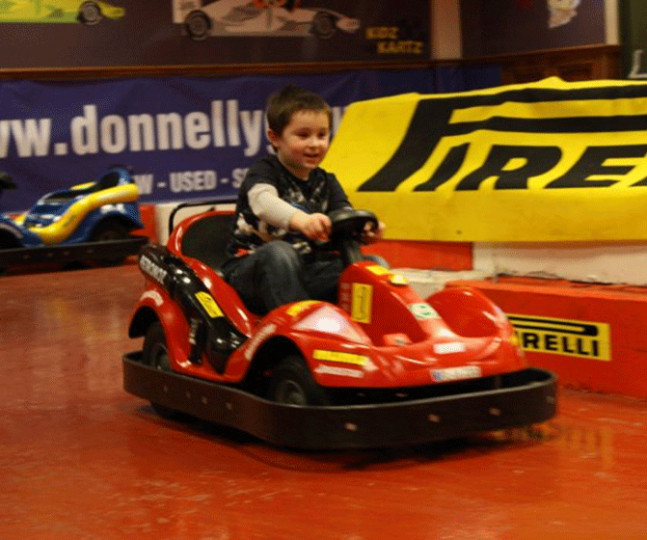 3-5 Glenwell Rd, Glengormley, Newtownabbey BT36 7RF, UK
Suitable for:
Facilities:
Glengormley Sportsbowl offers 16 lanes of Ten pin bowling, with state of the art automatic bumpers for children. We also have a wide selection of video arcades, with many paying out tickets which you can exchange for goodies at reception.
There are pool tables too. The centre has a track with battery operated vehicles for young children; Kidz Kartz There is a cafe in the centre and we offer great deals on Childrens Birthday parties.
16 lanes of Brunswick Tenpin bowling
PRICES: 1 GAME: £3.70 PER PERSON - 1 HOUR: £22 PER LANE

Glengormley Sportsbowl has 16 lanes of top class Tenpin bowling provided by Brunswick, the Rolls Royce of bowling equipment. The pinsetters are complimented by the Frameworx scoring software which provides amazing graphics and fantastic audio.
We have ball-wall bowling for kids and special needs which can be raised or lowered when needed. Kids bowling balls and ramps are available on request. Special rates for bowling are available for special needs groups and care homes who would like to come bowling on a weekly or monthly basis. Please contact us for details.
Combine this with the many different offers and promotions available and it's not hard to see why we're number one for family fun.
CONDITIONS:
Lanes subject to availability
Maximum of 6 people per lane
Ballwall must be booked in advance

Kidz Kartz Indoor Karting Track
PRICES: 1 PLAY: £2 PER PERSON - 3 PLAYS: £5 PER PERSON
Fantastic fun for boys and girls
Fully enclosed indoor racetrack
Fun and safe
Supervised at all times
3 electric powered kartz with adjustable speed settings
Single Use Kartz - only one child per vehicle
Suitable for children aged 7-11 years
Double Use Kartz - one child, one adult per vehicle
Children aged 3-7 must be accompanied by a responsible adult
£5 offer for 3 goes must be purchased in advance at reception
Birthday Parties
PRICES:
Monday to Thursday:
Friday to Sunday:
* upgrades including Kidz Kartz available from £1 PER PERSON
INCLUDES:
1 hour Bowling followed by Party Meal.
Meal choice of one of the following:
- Burger & Chips
- Fish Fingers & Chips
- Nuggets & Chips
- Sausage & Chips
- Vegi Burger & Chips
All party meals are served with a sugar free drink &
Ice cream or slushee.
Table set with balloon and birthday notice
Party bag and hat for each guest
Party gift for birthday child
Birthday card
Party blower (or swap for novelty item)
Birthday announcement & song
CONDITIONS:
Children must be aged between 3 and 12 years
Minimum of 6 children per party
Birthday party not available Bank Holiday Mondays
Ballwall only available if booked in advance