Spooky Boat Trips on The Barrow | Scarefest Carlow
0 followers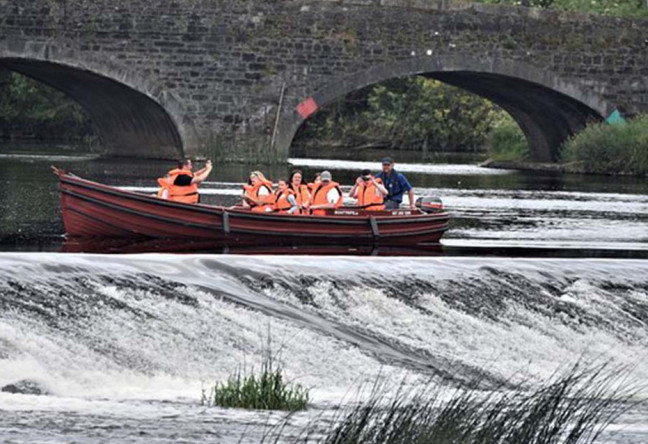 Carlow Town Park, Graigue, Carlow, Ireland
Oct 26, 2019 12:00:00 PM - Oct 26, 2019 1:00:00 PM
Oct 26, 2019 2:00:00 PM - Oct 26, 2019 3:00:00 PM
Oct 27, 2019 12:00:00 PM - Oct 27, 2019 1:00:00 PM
Oct 27, 2019 2:00:00 PM - Oct 27, 2019 3:00:00 PM
Adult
- EUR 15.00
Child
- EUR 15.00
Suitable for:
Facilities:
Relax inches from the waterline, as life slows to a soothing pace in a traditional Irish Open-Boat.
Hear of the real-life men and women who kept the boating traffic flowing.
Throughout your trip, you will be surrounded by the unspoiled natural habitat of Ireland's second largest river and witness the wildlife that make the river Barrow their home.
Your skipper will be in costume and there will be songs, stories and games along the way.