The Ivy Rooms
2 followers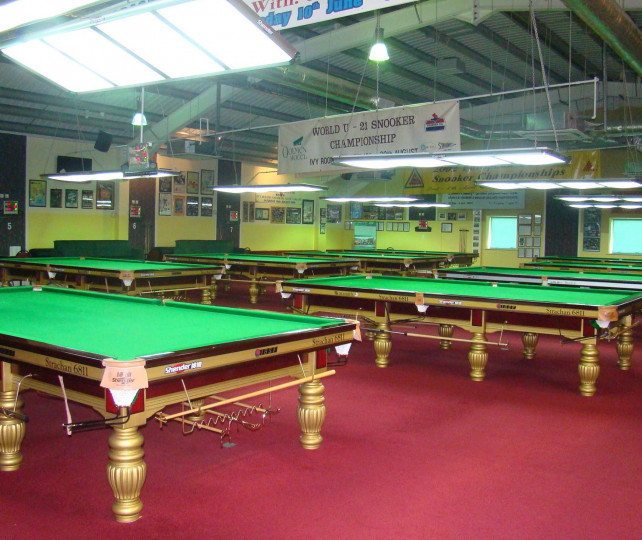 Barrow Valley Retail Park, Sleaty Rd, Graiguecullen, Carlow, Co. Laois, Ireland
Daily: 11:00 - Late
Suitable for:
Facilities:
The premier venue in Ireland for national and international events, the Ivy Rooms Snooker Club has been in operation since 1985.
It boasts an impressive 11 championship snooker tables, 6 American pool tables, 2 English pool tables, 3 table tennis tables and a range of video games. All tables are brushed and ironed daily. At each table is a coffee table and chairs and also tiered seating for spectators.
There is also a diner serving all day breakfasts, burgers chips, and much more.
The Club has hosted many Tournaments over the years namely the World Under 21 Championships (twice), World Billiards, European Under 21's, European Championships and European Team Championships. The Republic of Ireland Billiards & Snooker Association stage all their monthly events at the Ivy Rooms.
It is also home to national coach PJ Nolan's 147 Academy.
General Snooker Rates
€10 per hr
€12 for 1 1/2hrs
€16 for 2hrs
Student Rates
Snooker
€8 per hr
€10 for 1 1/2hrs
€12 for 2hrs
American Pool & Table Tennis
Student Rates
€6 per hr
€8 for 1 1/2hrs
€10 for 2hrs