Dabbledoo Music Family Workshops 29 Oct 2016
0 followers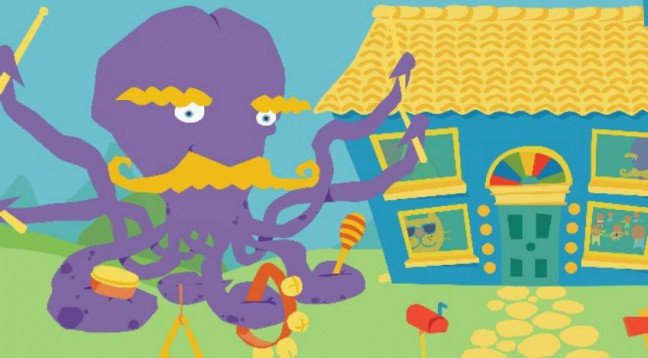 Eustace St, Dublin, Co. Dublin City, Ireland
Oct 29, 2016 1:00:00 PM - Oct 29, 2016 4:00:00 PM
Suitable for:
Facilities:
Let us introduce you to an exciting new way to make music together as a family using shapes, colours and animation.
Using a fun easy-to-follow colour-coded system and animated music games Dabbledoo guarantees any aspiring musician young or old, will instantly be singing and playing along together. Everyone gets an instrument and everyone gets to join in. This is live music making at its most fun and a great way to enjoy music-makingtogether that your family can continue at home!
Led by Dabbledoo Music creator Shane Mc Kenna and a host of colourful musical characters including 'Jazz Cat' and 'Igor' (The World's Greatest drummer – and an Octopus),
Dabbledoo Music Family workshops have been delighting participants up and down the country appearing in festivals such as Castlepalooza Music and Arts Festival, St. Patrick's Festival and Waterford New Music Week.
Suitable for any level of musical experience.
Tickets
€11 per person. All children must be accompanied by a participating adult.
Dates & Times
Sat 29 Oct @ 12pm (Ages 5-7) & 2pm (Ages 8+)
Duration
45 mins (Ages 5-7), 60 mins (Ages 8+)