Dublin Festival of History
1 follower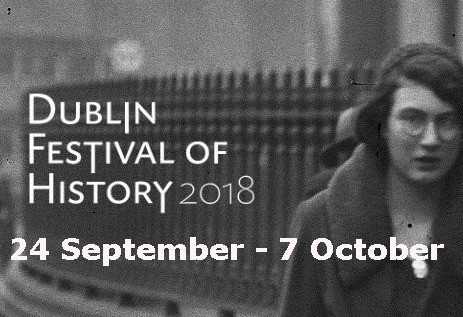 Co. Dublin, Ireland
Sep 24, 2018 1:00:00 AM - Oct 7, 2018 1:00:00 AM
Suitable for:
Facilities:
The 6th annual festival takes place across the city from 24th September to 7th October and will feature over 140 FREE events including talks, walks, tours and exhibitions on a wide range of topics, as well as numerous events marking 100 years of Irish women's suffrage.
Pulitzer-prize winning author Anne Applebaum, former Monty Python stalwart, writer and presenter Michael Palin, and best-selling author Helen Rappaport are among a host of international historians at the Dublin Festival of History this year.
The Festival will culminate with a 'Big Weekend' series of talks at City Hall and the Printworks, Dublin Castle, taking place from Friday 5th to Sunday 7th October featuring many best-selling historians. Michael Palin will bring to life the history of the ship HMS Erebus, Anne Applebaum will discuss Stalin's war on the Ukraine in the 1930s, while Helen Rappaport will shed new light on the murder of the Russian Imperial Family 100 years after their deaths. Filmmaker Nuala O'Connor and historian Diarmaid Ferriter will showcase their new documentary on the Irish Civil War, "Keepers of the Flame".