Luggwoods Enchanted Forest Easter Egg Hunt
0 followers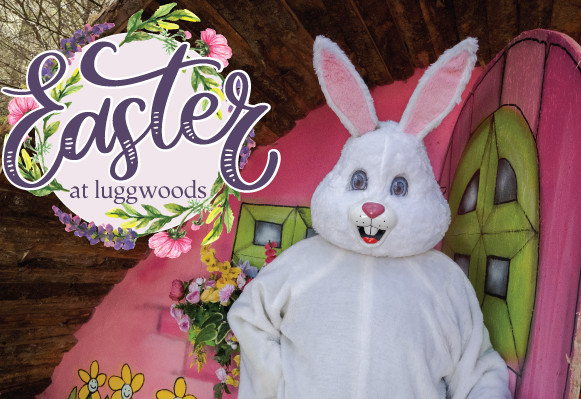 The Lugg, Saggart, Co. Dublin, Ireland
Apr 1, 2023 10:00:00 PM - Apr 10, 2023 6:00:00 PM
Adult
- EUR 8.00
Child
- EUR 15.00
Suitable for:
Facilities:
Come Visit the Easter Bunny at Luggwoods
The Easter bunny loves coming to the majestic Luggwoods forest so come along and join him with your Family & Friends this Easter.
The Magical Easter Spring Trail is decorated with lots of Colour & Easter sensations, so you can let your imaginations go wild at this special time of year.
Meet the Luggwoods Fairy Tales characters who are on hand to help guide you to find the clues that crack the code on the Easter puzzle! There is so much to see and do as you wind your way through the natural forest setting with family fun all around.
So come on, let's work together to complete the Easter Challenge, visit the hidden Luggwoods mini petting farm and so much more! It's that time of the year so of course, You will get to meet the Easter Bunny and he will have a chocolate Easter egg for all of the boys and girls.
Easter at Luggwoods really is the place to make a wonderful time of the year even more special, as your family makes memories that last a lifetime!