The Ink Factory
0 followers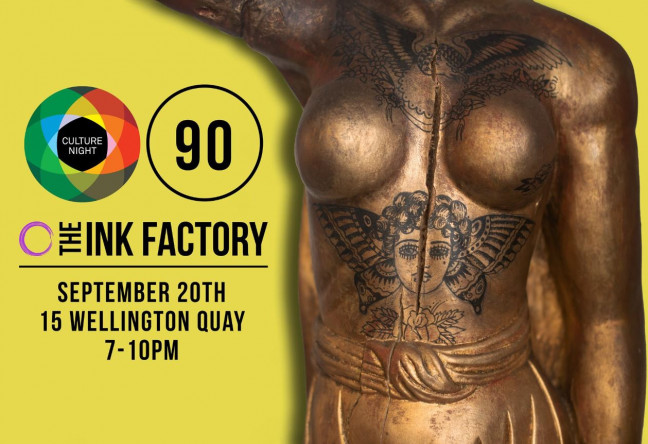 Wellington Hall, Wellington Quay, Temple Bar, Dublin 2, Ireland
Sep 20, 2019 8:00:00 PM - Sep 20, 2019 11:00:00 PM
Suitable for:
Facilities:
The Ink Factory is proud to say that for the first time, we will be taking part in Culture Night 2019.

On September 20th we welcome all of you beautiful people to 15 Wellington Quay for an evening of Culture, Fun and Drinks. We will have many pieces from our artists on display, a display of tattooed hands and even an exhibition from Hungarian Guest Artist Tibor Galiger.

We will also be giving you guys a chance to feel what it's like to be a tattoo artist by giving you the opportunity to use a tattoo machine on some fruit!

There will also be some drinks provided by the amazing folk at Sailor Jerry Rum, a company that have their roots deep in the tattoo industry and have been a continuous source of inspiration for us here at The Ink Factory.