The Snowman At The National Concert Hall
2 followers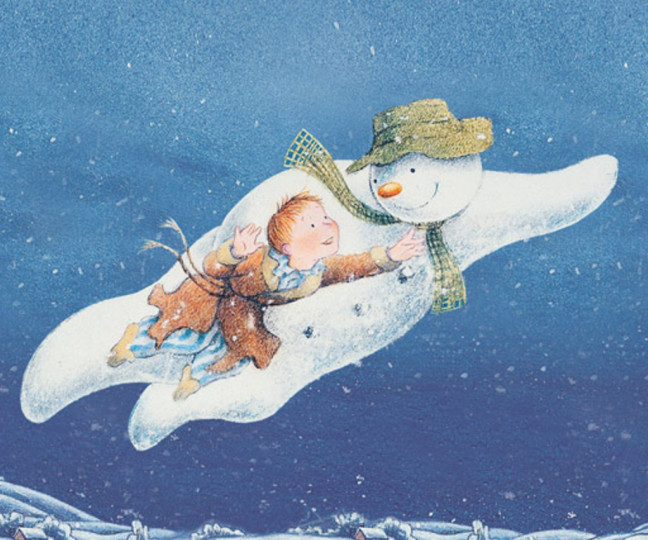 National Concert Hall, Earlsfort Terrace, Saint Kevin's, Dublin 2, Ireland
Dec 15, 2017 2:30:00 PM - Dec 15, 2017 4:00:00 PM
Dec 15, 2017 5:00:00 PM - Dec 15, 2017 6:30:00 PM
Dec 16, 2017 11:00:00 AM - Dec 16, 2017 12:30:00 PM
Dec 16, 2017 2:30:00 PM - Dec 16, 2017 4:00:00 PM
Dec 16, 2017 5:00:00 PM - Dec 16, 2017 6:30:00 PM
Dec 17, 2017 11:00:00 AM - Dec 17, 2017 12:30:00 PM
Dec 17, 2017 2:30:00 PM - Dec 17, 2017 4:00:00 PM
Dec 17, 2017 5:00:00 PM - Dec 17, 2017 6:30:00 PM
Adult
- EUR 25.00
Child
- EUR 19.00
Family
- EUR 82.00
Suitable for:
Facilities:
Narrator: Simon Delaney

This Christmas we invite you and your snowflakes once again to Raymond Briggs's the heart-melting fantasy, The Snowman.
Our cool, calm, snowball of a host Simon Delaney will be there with his musical helpers. Magical music and snow, glorious snow: there's no business like snow business!
So wrap up warm this holiday season for a Snowman's Ball at the National Concert Hall.
Room: Main Auditorium
Prices: €25
Child Ticket: €19
Family Ticket: €82 (4 tickets)