#VMDIFF20 FANTASTIC FLIX: TROLLS WORLD TOUR
1 follower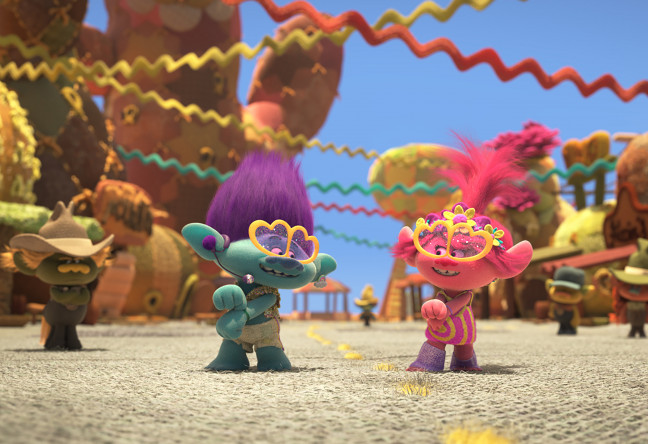 Unnamed Road, Arran Quay, Dublin, Co. Dublin, Ireland
Mar 8, 2020 11:00:00 AM - Mar 8, 2020 12:30:00 PM
Adult
- EUR 16.00
Child
- EUR 8.00
Family
- EUR 40.00
Suitable for:
Facilities:
As part of the Fantastic Flix Family Programme, Virgin Media Dublin International Film Festival are delighted to present 'Trolls World Tour'.
Anna Kendrick and Justin Timberlake lead a big-name voice cast in the latest adventure featuring the popular DreamWorks Animation characters.
A follow-up to the studio's 2016 hit, Trolls World Tour sees the much-loved children's characters hitting new musical heights. When Poppy (Kendrick) and Branch (Timberlake) make the remarkable discovery that they are just one of six different Troll tribes scattered throughout various lands, it sets them on a thrilling musical adventure.
The tribes, they learn, are devotees of many different types of music – including funk, country, techno, classical, pop and rock. Variety is the spice of life – but then the Trolls learn that hard-rockers Queen Barb (Rachel Bloom) and her dad, King Thrash (Ozzy Osbourne) want to mute all other types of music and let rock reign supreme. They all join forces in a bid to prove to the rock queen that contrasting styles brings musical harmony.