Christmas | Wallaby Woods
3 followers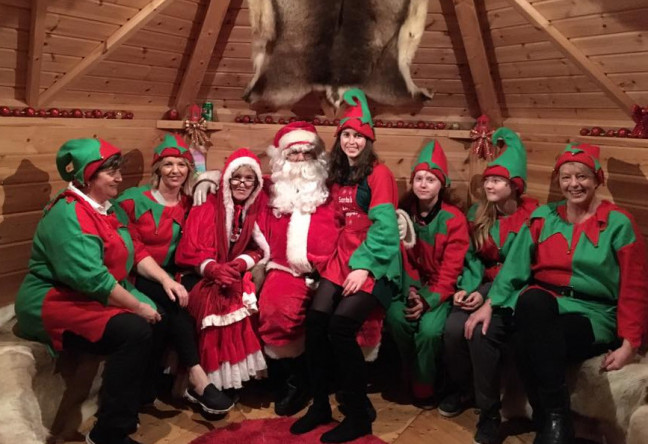 Unnamed Road, Derrycrib, Co. Kildare, Ireland
Nov 30, 2019 12:00:00 PM - Nov 30, 2019 7:00:00 PM
Dec 1, 2019 12:00:00 PM - Dec 1, 2019 7:00:00 PM
Dec 7, 2019 12:00:00 PM - Dec 7, 2019 7:00:00 PM
Dec 8, 2019 12:00:00 PM - Dec 8, 2019 7:00:00 PM
Dec 14, 2019 12:00:00 PM - Dec 14, 2019 7:00:00 PM
Dec 15, 2019 12:00:00 PM - Dec 15, 2019 7:00:00 PM
Dec 21, 2019 12:00:00 PM - Dec 21, 2019 7:00:00 PM
Dec 22, 2019 12:00:00 PM - Dec 22, 2019 7:00:00 PM
Dec 23, 2019 12:00:00 PM - Dec 23, 2019 7:00:00 PM
Adult
- EUR 5.00
Child
- EUR 20.00
Suitable for:
Facilities:
Walk in a winter wonderland...
Santa will be visiting Wallaby Woods in 2019 for another magical Christmas expereince.
Meet the elves, partake in some Christmas crafts, visit with Santa and Mrs Claus, get your pressie, watch a Christmas movie and the farm will also be open as normal.
Opening Days
30th Nov
1st Dec
7th Dec
8th Dec
14th Dec
15th Dec
21st Dec
22nd Dec
23rd Dec
Timeslots Available
12pm, 2pm, 3pm, 4pm,5pm and 6pm.
Prices
Under 2: €15.00
Child: €20.00
Adult: €5:00