Trail Kilkenny Outdoor Festival
0 followers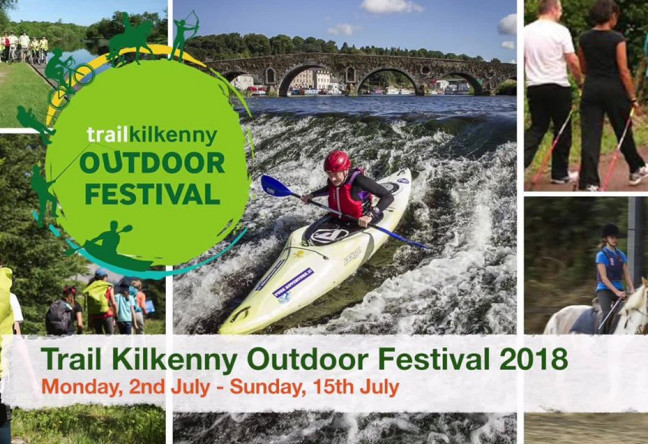 Kilkenny, Ireland
Jul 2, 2018 1:00:00 AM - Jul 15, 2018 1:00:00 AM
Suitable for:
Facilities:
Kilkenny will be a bustling hive of outdoor activity and fun this July as the first ever Trail Kilkenny Outdoor Festival gets underway at various locations throughout County Kilkenny and in Kilkenny City.

The entire family is invited to join in activities which range from rock climbing to Nordic walking, white water adventures, a giant catapult, raft building and so much more.

Activity providers throughout the county will be showcasing their centres, offering tasting sessions and discounted offers whilst joining with Trail and the Kilkenny Recreation and Sports Partnership to get the first two weeks of the primary school holidays off to a flying start.
The programme is designed to get everyone active, bring families and friends together and spur everyone to get outdoors or just try something new. With expert tutors and activity providers scattered all over the world-renowned Kilkenny countryside, it'll be the event of the summer.