Limerick's Easter Family Festival
1 follower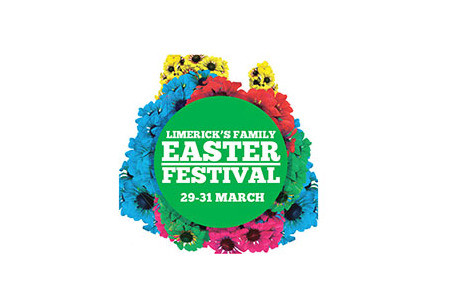 The Milk Market & The Corcanree Business Park
Mar 29, 2018 7:00:00 PM - Mar 29, 2018 10:00:00 PM
Mar 30, 2018 7:00:00 PM - Mar 30, 2018 10:00:00 PM
Mar 31, 2018 12:00:00 PM - Mar 31, 2018 3:00:00 PM
Suitable for:
Facilities:
Limerick's Easter Family Festival is FREE & is set to be one of Limerick's most exciting events of 2018.
Each day is a 3-hour event with live music, a great line up of entertainers, food trucks, a massive prize draw, Limerick's largest Easter Egg Hunt with over 10,000 eggs & an entertaining Easter show!
It is sure to be great fun for the entire family!
Thursday 29th & Friday 30th March from 6pm - 9pm @ the Milk Market
On Thursday 30th March 6pm-9pm get ready to be amazed with a magic show featuring magician Peter Blackburn you & your family will love!
Perfect Friction a high energy, Wicklow-based Irish Trad Fusion Band will be performing Friday 30th March.
Saturday 31st March from 11am - 2pm @ The Corcanree Business Park (Opposite the Greyhound Track)
The Captain Jack Show: On Saturday 31st March from 11am-2pm we will have a special appearance from Captian Jack! There will be magic, music & dancing. You won't want to miss this act!