Aisling Children's Arts Festival
0 followers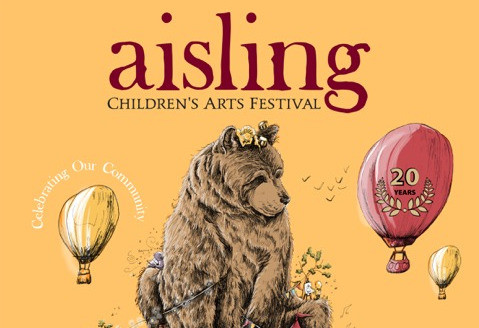 Longford, Ireland
Oct 21, 2018 1:00:00 AM - Oct 27, 2018 1:00:00 AM
Suitable for:
Facilities:
This year the Aisling Children's Arts Festival celebrates twenty years of creativity, fun and laughter, arts and crafts, music and dance, theatre and the visual arts.
In 2018 we are also celebrating our community.
The founders of the Aisling festival had a dream – to make it possible for all the children of County Longford to participate in the arts.
For the past twenty years we have tried to make that dream come true.
The survival of the Aisling festival is a testament to the hard work of many volunteers down through the years and the support of the local community and our loyal sponsors.
Thank you for making this festival happen. Lots of the festival events are free. We hope you come to the Free Family Open Day on Sunday 21st October and to as many other events as possible.
Enjoy all the festival has to offer from theatre to comedy to music and art and craft workshops. Celebrate all the positive aspects of our community in County Longford and its wonderful people.
Have fun – make art!