Slime Lab at the Cool Planet Experience
0 followers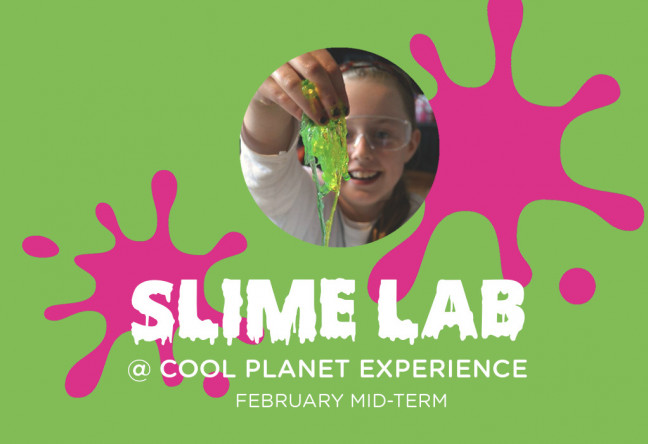 Unnamed Road, Powerscourt Demesne, Co. Wicklow, Ireland
Feb 17, 2019 12:00:00 PM - Feb 17, 2019 4:15:00 PM
Feb 22, 2019 12:00:00 PM - Feb 22, 2019 4:15:00 PM
Feb 23, 2019 12:00:00 PM - Feb 23, 2019 4:15:00 PM
Feb 21, 2019 12:00:00 PM - Feb 21, 2019 4:15:00 PM
Suitable for:
Facilities:
This Feb mid-term, your kids can play, pop & stretch their 'self-made' slime in the Cool Planet Experience Slime Lab, to discover how we can use these materials to save the planet (like edible water bottles)!
This kids' workshop is designed to make learning about climate action & sustainability an interactive & lasting
experience for all ages.
Kids will take a closer look at environmental science with slime, goo, jelly balls & seaweed!
Dates: Feb 17th, 22nd, 23rd, 24th
Time: 12pm & 2pm (1hr 15min duraton)
Price: €15 per child