Balmoral Show
0 followers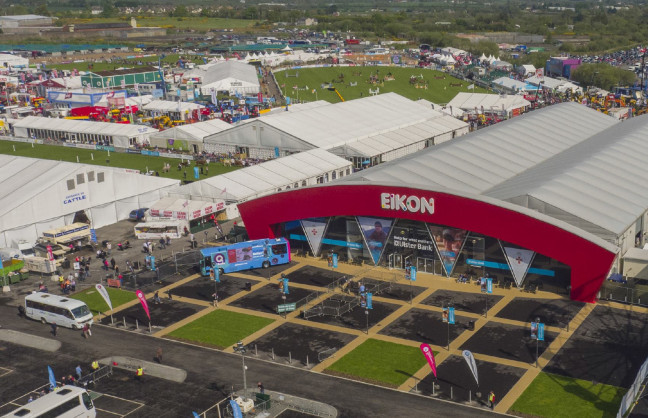 14 Halftown Rd, Lisburn BT27 5RN, UK
May 15, 2019 10:30:00 AM - May 15, 2019 7:00:00 PM
May 16, 2019 10:00:00 AM - May 16, 2019 9:30:00 PM
May 17, 2019 10:30:00 AM - May 17, 2019 7:00:00 PM
May 18, 2019 10:30:00 AM - May 18, 2019 7:00:00 PM
Adult
- GBP 17.00
Child
- GBP 2.00
Suitable for:
Facilities:
The Balmoral Show in association with Ulster Bank is Ireland's largest agri-food event that entertains and educates the entire family.
The next show will provide an exciting mix of food, farming excellence and showmanship alongside an exhilarating entertainment schedule from 15th – 18th May 2019.
The addition of a fourth day will continue following the success of its introduction in 2017.
The four days of the Show will include all that is brilliant about Balmoral, grassroots agriculture alongside a mix of shopping, entertainment and attractions.
A superb family day is on offer as food and fitness are served alongside farming, a jam-packed entertainment programme and attractions. The Agri Pavilion provides a platform for businesses, where networking and business will be rife over the four days, complemented by impressive outdoor machinery trade stands.
Audiences around the Main Arena will be captivated by the entertaining shows. However, if you prefer to indulge in retail therapy the Eikon Shopping Village is perfect for spending an afternoon browsing the goodies on offer.
Animals are also aplenty from prize-winning stock and International Showjumpers to the cute and cuddly inhabitants in the Children's Farm and the Rare Breed Survival Trust stand.