Are you looking for something to keep the kids entertained this weekend?
YourDaysOut is full of thousands of ideas for events, activities and places to go in Dublin with kids.
We dug down into the analytics to bring you some of the most popular ideas for things to do in Dublin with kids.
1) National Aquatic Centre, Dublin
The number one place on most lists when parents are looking for something to do in Dublin with kids.
Maybe it's because it's easy to get to, located just off the M50. Maybe it's because the kids will have loads of fun on the slides and the lazy river, easily spending two hours without complaining. Maybe it's because when it rains, Aquazone is the perfect place to let the kids splash off some steam. Maybe it's because the slides will keep the grown ups happy too.
Either way, if you haven't been...go!
Are you old enough to remember the Crystal Maze?
Did you always think you could complete some of the challenges? Well, now is your chance to try.
At GoQuest, there are 56 unique challenge rooms, across two venues on either side of the city - GoQuest North and GoQuest South. You have to compete against the clock to complete as many of the challenges as possible. Each challenge is different with a mixture of light physical, skill & mental challenges with three levels of difficulty so there really is something for everyone!
A fun-filled family day out...but who will be the strongest on your team?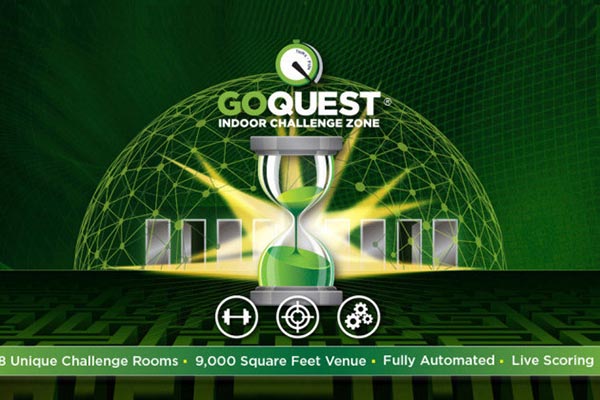 Head up the Dublin Mountains if you are looking for some action and adventure.
At Zipit Forest Adventure Centre in Tibradden, you climb high into the treetops, swing into cargo nets, fly down some ziplines as you complete your course. But don't panic, there are five different circuits ranging from 1-20 metres high, offering up to four hours of fun for all ages and abilities – from beginners to adrenaline junkies.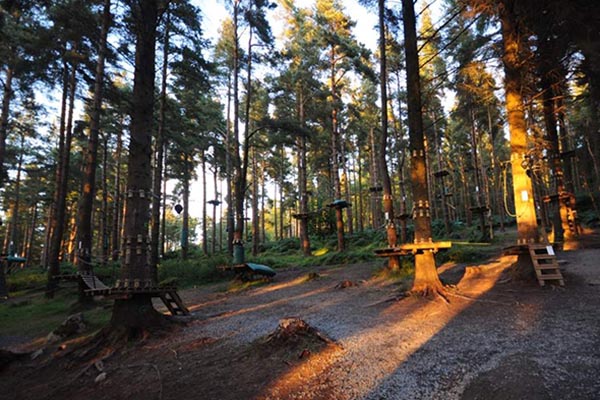 Everytime I mention the Wax Museum at home, our children ask can they go again. They had such a fun time, it's clear that their new venue in Westmoreland Street enabled the team to create a fun-filled tour that doesn't rely soley on the wax figures.
Spend time in the Science & Discovery Zone, try not to bang your head as you navigate the wall of mirrors or try to look calm and composed as you wander (run) through the Chamber of Horrors.
At the end of it all, you can make your very own Wax Hands to take home - all for 15% less when you buy your tickets on YourDaysOut!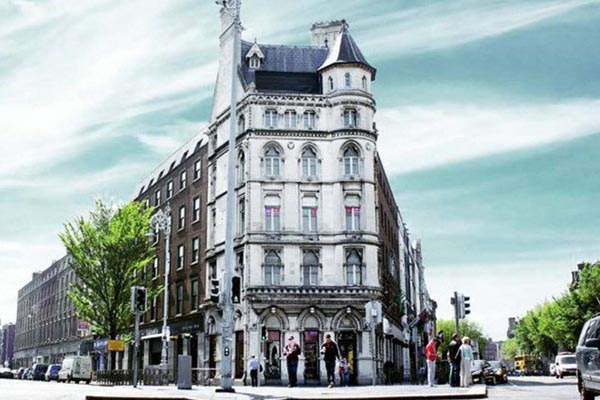 5) GAA Museum
Gaelic Games is more than our national sport, it is a part of our history.
The GAA Museum recognises this and vividly brings to life how the GAA has contributed to our cultural, social and sporting heritage as well having a very popular Interactive games area, where you can test your hurling and Gaelic football skills...or lack of them!
While you are there, why not take in an access-all-area tour of Croke Park, the 82,300 stadium that hosts all the big GAA games. You can visit the dressing rooms, warm-up areas and media centre before going pitch-side via the players' tunnel and taking a seat in the VIP area.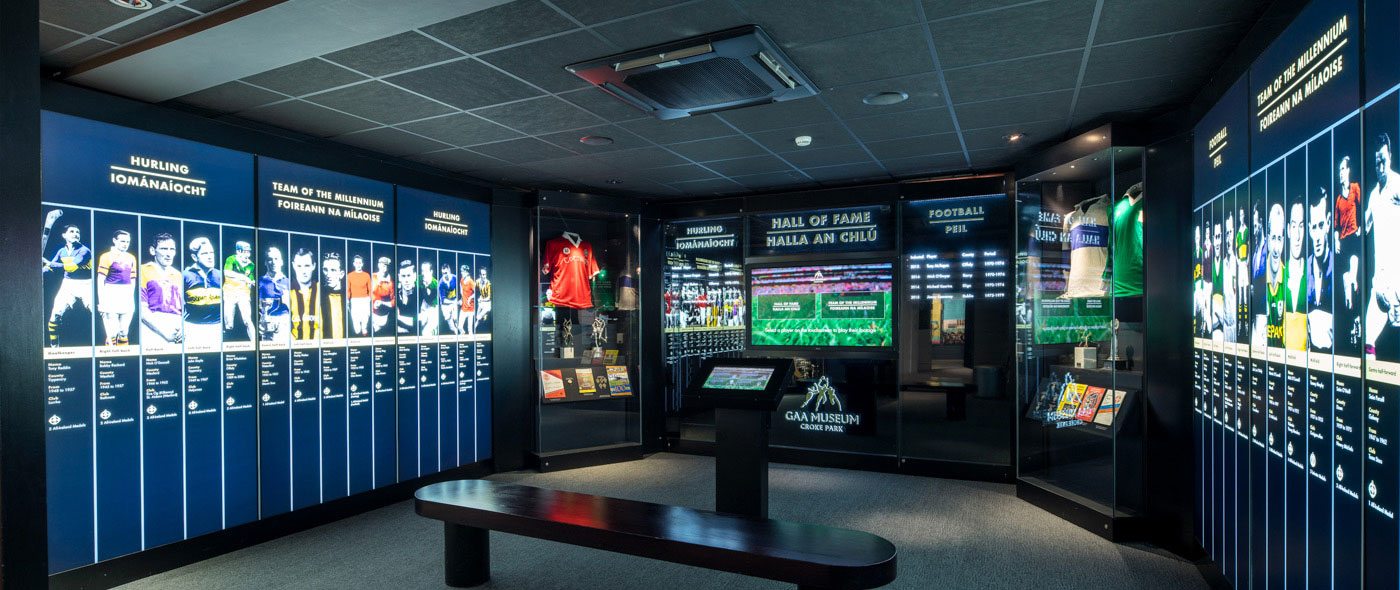 6) The Ark
Getting your child to lift their head up from a screen is a challenge for any parent; it is even harder when you are trying to introduce them to the Arts.
However, it doesn't have to be hard.
The Ark in Dublin's Temple Bar is designed so children can explore theatre, music, literature, art, film, dance and more in a fun, welcoming environment. If you are planning a trip to the city, check out what's happening. There are regular shows, workshops and exhibits that will keep them entertained, and maybe even laugh out loud!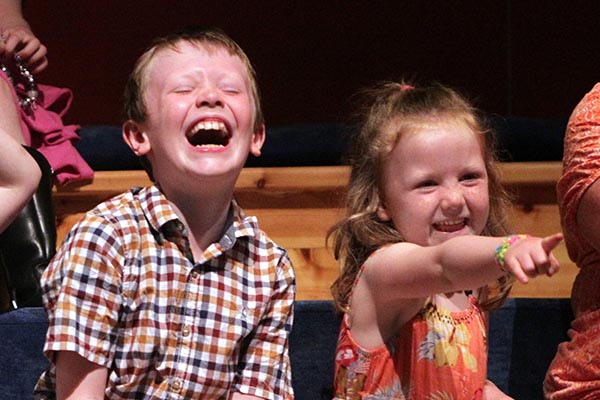 7) Dublin Zoo
It's not one of Ireland's most visited attractions for nothing. Over the last few years, Dublin Zoo has invested heavily in their facilities, transforming into a 28 hectare park of gardens, lakes and wonderful natural habitats for over 400 animals, right in the middle of the Phoenix Park.
Spend a couple of hours or stay there all day; there is so much to see and do you won't notice the hours drift by.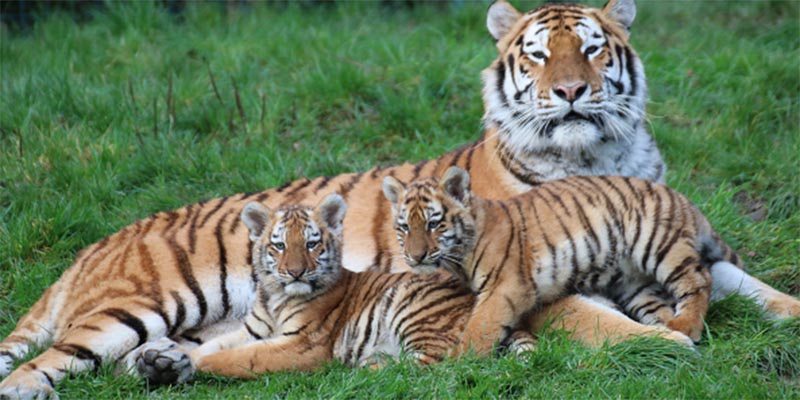 8) Skill Zone
Most children will give any sport a go, but probably never get the chance.
How about spending an afternoon kicking points over the bar in Gaelic, chipping a golf ball into the hole or swinging a baseball bat at a fastball pitch?
If this sounds like fun, it's because it is.
Skill Zone is Sandyford is a special indoor arena where you complete the circuit of ten sports to find the best all-rounder in your family or group. It's better for kids over 10ish up to 90!
Batter up....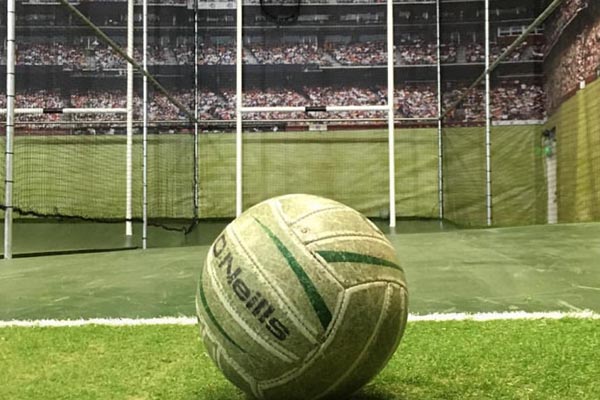 10) Airfield Estate
Outdoor petting farms are a really fun and popular day out, but did you think you would have such a fun space in the city?
Airfield Estate is not a pet farm, but a working farm in the heart of Dundrum that also offers woodland walks, outdoor games and play areas, Heritage experience and vintage car garage as well as a reall field to fork food experience in the Overends restaurant.
Everything you need for a fun, family day out.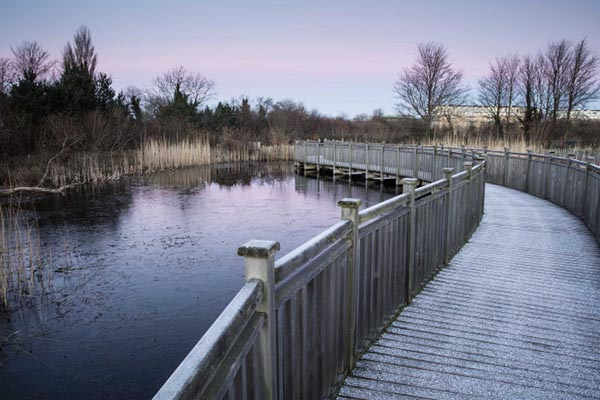 If you are looking for a full-on active family day out then Fort Lucan is for you.
A huge outdoor playground with slides, towers, aerial runways, maze and ssault course as well as crazy golf, go-karts and 'The Raging River' with two massive waterslides.
Get writbands with unlimited goes for the kids and sit-back and relax with a picnic while they run themselves into the ground.
Perfect!
12) Leisureplex
Some days in Dublin, the weather is a Leisureplex day.
Strike up some craic on the bowling lanes, transport yourself to a galactic battlefield with Quasar, or let the kids wear themselves out in the Zoo Adventureland indoor play centre.
There are five different venues throughout the city, and with something for everyone, there is no need to let the Irish weather ruin your day.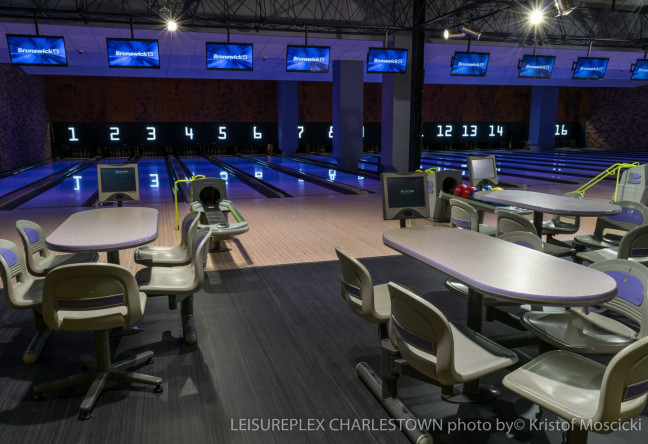 But not everything to do has to be a paid activity so we have some more ideas that won't cost a penny.
13) National Museums of Ireland
Most city breaks must include a stop at the local museums and Dublin is no different.
The city has plenty to offer all tastes from the National Transport Museum to the Little Museum of Dublin, from the Glasnevin Cemetery Museum to the National Leprechaun Museum.
A favourite with the kids would be the Natural History Museum, known locally as the Dead Zoo - galleries of over 2,000 species housed in a museum that itself is a throwback to Victorian times with exhibits that have changed little in over a century.
14) Parks & Walks around Dublin
There is nothing like the great outdoors and Dublin has some of the best.
The county is not that large; you could visit the Dublin Mountains to the south in the morning and head for a walk around Ardgillan Castle to the north in the afternoon. In between, you could visit the Phoenix Park or take a walk around the cliffs of Howth head.
All you need is your coat.
If none of the above float your boat, then get yourself to the nearest playground.
Local councils have invested heavily over the last few years and you can usually find a free outdoor playground within a couple of miles. Some are small city play areas that can help kill half an hour but head a bit futher out of the city to find some really fantastic ones that are perfect for a day trip and a picnic like Newbridge House or Rathfarnham Castle.