City Kayaking
16 followers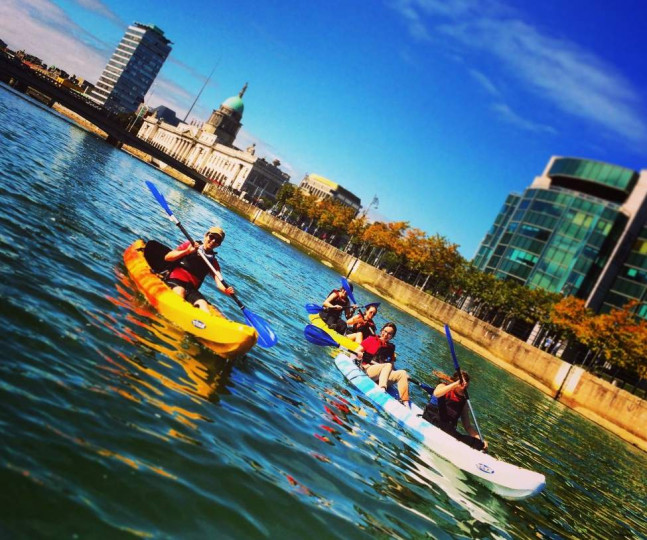 1 North Wall Quay Dublin Dublin City Dublin Ireland
Adult
- EUR 25.00
Child
- EUR 20.00
Family
- EUR 80.00
Suitable for:
Facilities:
We are the ultimate Urban Adventure provider in Dublin City Centre and are the only company offering top quality and fun Kayaking River Trips on the River Liffey through the heart of Dublin City.
City Kayaking Dublin operate from our base at Dublin City Moorings, where the Jeanie Johnston Tall Ship is moored. We're on the River Liffey beside the IFSC right in the heart of Dublin City Centre. City Kayaking Dublin is one of the best things to do in Dublin both during the day and in the evening! (Check out our evening and night time trips)
Explore Dublin's most famous river, take in some of the city's most iconic landmarks and see the city from a completely different angle with City Kayaking Dublin. We'll kit you out with all the relevant safety gear and you'll be on your way before you know it. We use qualified guides and safety boats to ensure the highest standards of safety while you're on the water with us!
We operate sit-on-top kayaks which are very stable. These kayaks are double seaters which are really safe and easy to use. We advise that you bring a change of clothes with you. We have changing rooms on site and have facilities for you to leave your belongings too.
A number of packagaes available from a 2 hours city river trip, a 10km trip up the river or a spectacular nighttime trip.
Check out the website for all available options.