Irish Jewish Museum
4 followers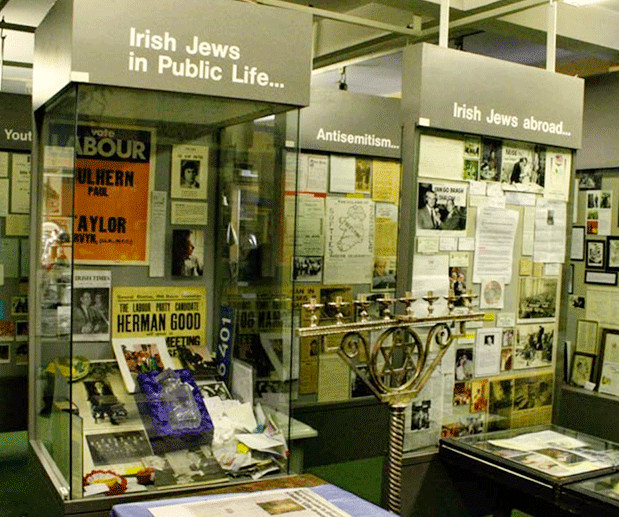 3, Walworth Road, South Circular Road, Dublin 8, Ireland
Winter (October to April): Sundays only, 10.30am to 2.30pm | Summer (May to September): Sundays, Tuesdays and Thursdays only, 11.00am to 3.00pm
Suitable for:
Facilities:
The Irish Jewish Museum was once in the heartland of "Little Jerusalem," a densely populated Jewish enclave off the South Circular Road. Although small in scale, the Museum is a unique and favourite destination for tourists from all over the world, the interest in the museum is growing rapidly and last year it had about 10,000 visitors. The Museum is managed and staffed entirely by dedicated volunteers and relies entirely on donations left by our visitors.
WHY SHOULD YOU VISIT THE IJM?
There are several reasons to pay us a visit, especially if you're not Jewish.
The Museum represents not just cultural, historical and sentimental importance for the Jewish Community and the Irish public, but plays an important educational role by being a window for the wider public into the Jewish life. It is the only centre on the island of Ireland where people of all faiths can come to learn about Judaism, about Jewish History and the lessons of the Holocaust. Since Holocaust and inter-faith Studies were introduced as part of the Irish Schools Curriculum, increasing numbers of schools visit the museum and meet members of the Jewish community.
The Museum periodically hosts talks, conferences and lectures from some of the most esteemed experts of Jewish history and culture, besides a number of art exhibitions and concerts. Have a look at our News page to know what's coming next.
We offer a number of services, including Guided Tours, Family gatherings, School Visits, genealogical records, book and record consultation upon appointment for research purposes. If you are looking for a gift, pay a visit to our on-line shop: you will find unique books on the history of the Irish Jews and a collection of rare music and videos.
We love our visitors and we love to hear about their stories. Our volunteers will offer the visitor a warm welcome and – if desired – an introduction to our artifacts and their history. Don't be shy: someone will always be available to try to answer your questions.
We are looking forward to see you there!