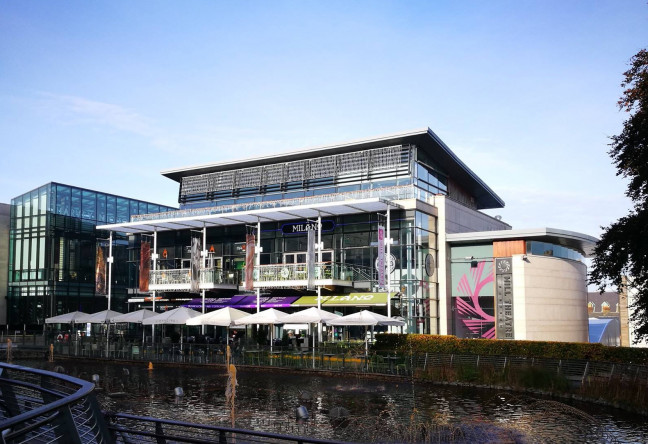 Civic Square, Sandyford Rd, Dundrum, Dublin 16, Ireland
Suitable for:
Facilities:
Since opening in May 2006 we have staged a wide variety of performing arts, community theatre, visual art, comedy, music, and children's shows. We bring many people together both on and off stage.
This beautiful modern Theatre (205 seat, Main Auditorium) is located in the Town Square at the heart of Dundrum Town Centre (just by the Mill pond).

We host an Art Gallery, a Full Bar, The Maureen O'Hara Studio (seats 40) and a Dance Studio. Rehearsal space & meeting rooms available also.
Mill Productions is the production wing of dlr Mill Theatre. We strive to create audience-focused work from both the Irish and international repertoire that is engaging, considered and insightful.
Since its inception more than 10 years ago, it has produced a wide variety of work, including the premiere of Irving Welsh's Babylon Heights, Love Letters starring David Soul and Jerry Hall and Faithful by Chazz Palminter