National Maritime Museum
2 followers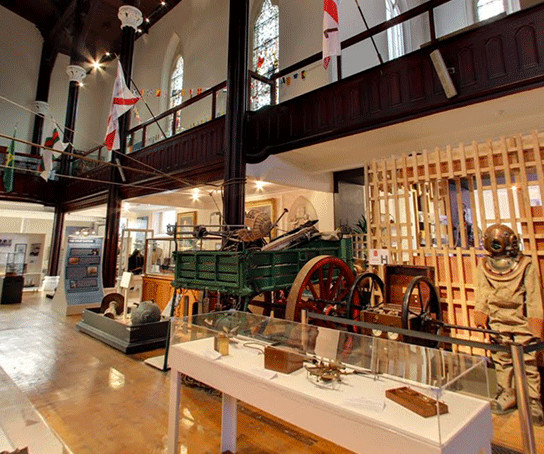 1 Haigh Terrace, Glasthule, Dublin, Ireland
Monday to Sunday: 11am to 5pm
Adult
- EUR 5.00
Child
- EUR 3.00
Family
- EUR 12.00
Suitable for:
Facilities:
Ireland's National Maritime Museum is housed in Dun Laoghaire's 180-year-old Mariners Church, directly opposite the new DLR Lexicon library and easily accessible by DART suburban train and several bus services. The museum's greatest artefact is probably the building itself as it is one of a few custom built places of worship for seafarers remaining intact in the world to-day.
Experienced guides will bring you on a voyage of discovery enthralling you with stories of discovery, heroism, war and disasters at sea. You will learn about maritime history, exploration, navigation, radio, deep-sea cable technology, nature, wildlife and view art inspired by the sea.
See the 10-tonne revolving Baily Optic, try the electrified steam engine and pause to reflect at the Titanic exhibit, the re-created radio room, the Royal Navy prisoners docks and the war memorial. Try sailor's knots, learn how they lift heavy weights, be photographed with the pirate, research in the library, visit the shop and café and much more.
For Families
We have installed some interactive displays which are very popular with children. We also have a quiz which can be completed as students tour the building.
For Groups
We have coach parking available beside the museum & are closely interlinked with all public transport. We are located in the heart of Dun Laoghaire. We have restaurant & seating facilities , exterior & internal lifts that assist visitors who may not be fully mobile.
Guides
We have experienced & friendly guides available