Tralee Bay Wetlands
2 followers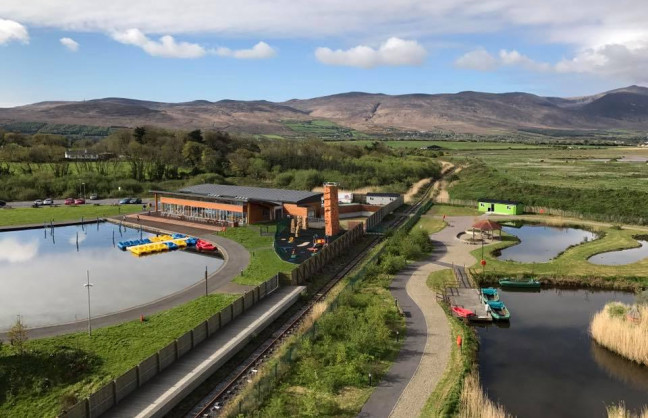 Ballyard Rd, Tralee, Co. Kerry, Ireland
Mon-Sun: 10:00 - 17:00
Suitable for:
Facilities:
Tralee Bay Wetlands Centre is Kerry's newest attraction.
Tralee Bay Wetlands is unique to Kerry and the South of Ireland and interweaves nature and eco-tourism, soft adventure and water based activities. It has both activity and nature zones and is suitable for various interest groups and caters for all ages.
There are two main areas 'zones' in Tralee Bay Wetlands. The activity area is free of charge to access.
This includes a light watersports area where pedal boats, canoes and rowing boats are available for hire. There are lakeside walks and cycleways with picnic area. A smaller lake has been stocked with freshwater fish with demonstrations for those who wish to learn how to fish.
The nature zone offers a multi-lingual, guided safari-style boat ride (a first in Ireland) through the wetlands and a 15metre viewing tower offering panoramic views of Tralee Bay.
The new eco-friendly visitor centre is a showcase for sustainable development and showcases the diversity of Tralee Bays Eco System using static and interactive displays, audiovisuals and hands-on activities.
The grounds are dotted with hides for observing waders and waterfowl, as well as the centre's important collection of duck and goose species from all over the world.
Situated on one of the most valuable wetlands in Europe, Tralee Bay Wetlands Centre offers a unique opportunity to experience an incredible diversity of birds and other wildlife up close.
Our educational facilities include an interactive visitor centre, bird hides, outdoor education trails, outdoor education area with pen microscopes, pond dipping and Guided Safari Boat Tours of the Tralee Bay Wetlands.
The Visitor Centre also includes a lakeside Café and Gift Area.