Bel-Air Hotel & Equestrian Centre
0 followers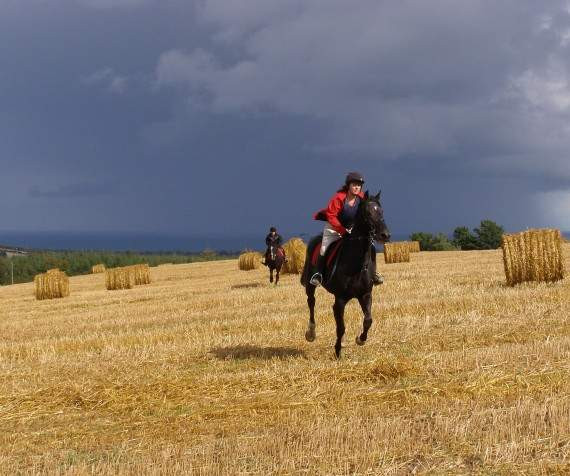 Bel-Air Hotel and Equestrian Centre Ashford, Co. Wicklow, Ireland.
Suitable for:
Facilities:
Bel-Air Equestrian Centre is situated in the old court yard of Bel-Air Hotel, 20 metres from the manor house itself. The old stables are full of character and you can see the evidence of times past.
We are probably best known for our cross-country ride-outs, and specialise in building rider confidence on the cross-country course. But we also offer scenic ride-outs, hacking and instruction in all disciplines. We cater for experienced adults and teenagers, but you don't need experience in cross-country jumping. Group and private lessons are available for regular riders as well as holiday guests.
Our well-schooled, experienced horses are a joy to ride. They will look after you when you need it, and yet rise to the challenge a more experienced rider is looking for. If you are comfortable in canter outside of the arena, we will have a suitable horse for you.
Bel-Air is the longest established riding centre in Ireland, and when Fidelma set up the centre in the 1950's her aim was to let others experience what she had every day. Her motto was for the guests "to be able to ride great quality horses in beautiful surroundings". And this still rings true today.
Bel-Air was made for horses and riding – come and experience it for yourself!
Weekly Riding Rates - Check with Hotel for Packages
Cross Country Jumping, 1 hr €40
Wicklow Hills Scenic Ride, 1 hr €40
Wicklow Hills Scenic Ride, 2 hrs €70
Cross Country Jumping + Wicklow Hills Combo, 2 hr €70
Group Lesson, 1 hr €45
Private/Semi Private lesson, 1 hr; 1 person €70; 2 persons €55 pp; 3 persons €50 pp
Bel-Air Hotel
The Bel-Air Hotel has welcomed visitors to County Wicklow since 1937. A family-run accommodation located just outside Ashford.
At Bel-Air we pride ourselves of friendly service and attention to detail. We will endeavor to make your stay a pleasant and memorable one, whether you ride or not.
Bel-Air Hotel is Bord Fáilte Approved, and a Member of the Irish Hotels Federation
Additional Facilities
Free Wi-Fi
Private Car park
Grounds for guest use
Full bar facilities
Restaurant and Bar Food on premises
Bel-Air Equestrian Centre
(Longest established Equestrian Centre in Ireland and the U.K.)