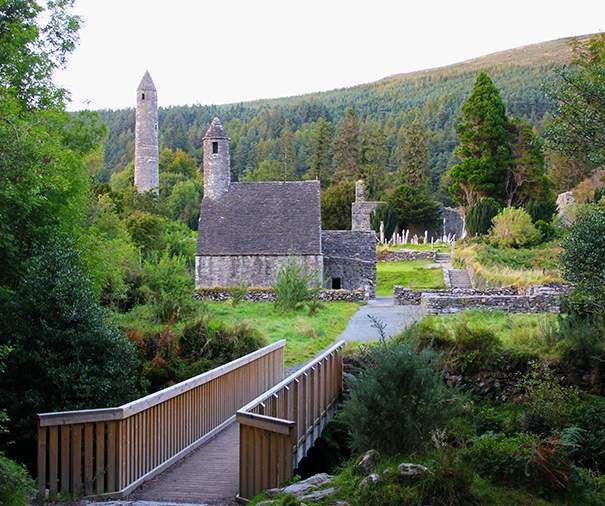 R757, Derrybawn, Co. Wicklow, Ireland
Open all year. 09:30-17:00 (18:00 during summer).
Suitable for:
Facilities:
Glendalough is a must see; a spectacular day out. It is home on an ancient monastic settlement and two clear lakes in a deep valley carved by glaciers during the Ice Age.
Monastic City is an Christian monastic settlement was founded by St. Kevin in the 6th century and from this developed the 'Monastic City'. The 'City' consists of a number of monastic remains, and the most impressive being the Round Tower which stands 30m high. The main group of monastic buildings lie downstream near the Round Tower.
The Visitor Centre is adjacent to ruins of the monastic settlement and has an interesting exhibition and an audio-visual show. Guided tours of the Monastic City are available in multiple languages all year round by advance booking. The Visitor Centre also holds Free Summer Lectures related to Irish heritage and history.
Advance booking required for groups. Bookings accepted by telephone or fax. Booking not accepted by e-mail