Zoom Adventure Play
6 followers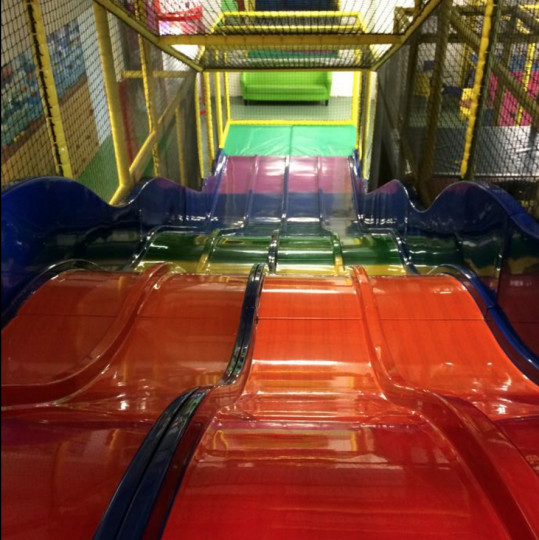 R774, Charlesland, Co. Wicklow, Ireland
Mon-Sat: 10:00-18:00; Sun: 11:00-18:00
Suitable for:
Facilities:
For the Kids
Mid-week activities: Bake & Take on Mondays and Wednesdays at 11am, Make & Take on Thursdays at 11am.
An extreme maze of tunnels, spiral slides and obstacle courses.
Four levels of play and excitement, starting way down low to way up high.
Four lane astra slide.
Double helix slide.
Ball Cannons.
Separate toddler's area.
Brilliant birthday parties.
For the Grown-ups
Spacious soft seating Great food, all freshly prepared and Java Republic Coffee.
Tasty Treats, all made here in our own kitchen.
Free WIFI.
1500 sq ft Sugarloaf terrace, superb views.
Easy access, Free parking.
Babies and Toddlers
A separate soft play area for the under 3's:
Slide and climb activities.
Ball Pool.
Ball Juggler.
Educational and interactive play panels.
An exciting and nurturing place to play.
There is plenty of comfy seating for supervising adults in this area.