Knowsley Safari Experience
1 follower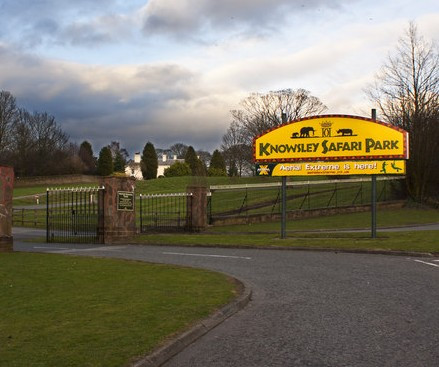 A58 Prescot Merseyside United Kingdom L34
10:00 - 16:30 (Last entry 15:00)
Suitable for:
Facilities:
If you're looking for fun days out in the northwest, look no further than Knowsley Safari Park!
Knowsley Safari Park opened in 1971 and continues to be one of the biggest, best and most exciting days out in the UK. Our five mile safari drive and vast walkaround area are home to over 700 exotic animals, from lions and tigers, to elephants, meerkats and, of course, those cheeky baboons!

Visitors to Knowsley don't just get an amazing, close-up look at our animals; there is so much more to experience!
Not only is the safari drive the third largest in Europe but there are more animlas once you have finished the drive. The pedestrian areas include giraffe, elephant, tapir, antelope, reptiles, birds and so much more.
Another new addition to Knowsley is the Bat Forest, home to our Egyptian fruit bats. This cavernous palace is full of rocks and waterfalls, giving you the perfect location to watch the bats going about their daily business!
If you're a fan of Amusement Rides you'll be spoilt for choice! Test your driving skills on the Jungle Dodgems or sail through the air on the Pirate Ship – a wristband will give you unlimited access for the whole day!
Amusement rides are not included in admission prices. Tickets for the rides can be bought at the information centre on the day at a cost of £2.00 per ride or £10.00 for a wristband ( £8.00 for members) which gives unlimited access to the rides for the day.
Great play new play areas for kids of all ages and an enormous sand pit!
Closed Mid-Week for Winter - Click on their website for details before travelling.