Adventure Zone
1 follower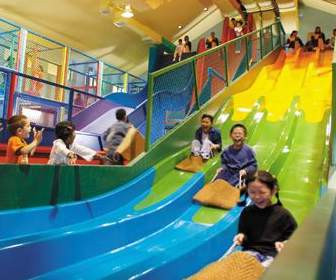 Arthaland Tower, 5th Ave, Taguig, Metro Manila, Philippines
Suitable for:
Facilities:
Soft play, slides, ball pits, rope bridges, multiple levels, toddler room and separate baby/toddler soft play area. Big slides for both little kids and older kids.
Fantastic large soft play area, great to escape the heat of Manila.
Paid access when you are staying in the Shangri-la The Fort hotel or you can join as a member. It is located in Kerry Sports in the Shangri-la The Fort across 5th avenue from Central Plaza on Fort Bonifacio High Street.