Air-Tastic Trampoline Park | Bangor
1 follower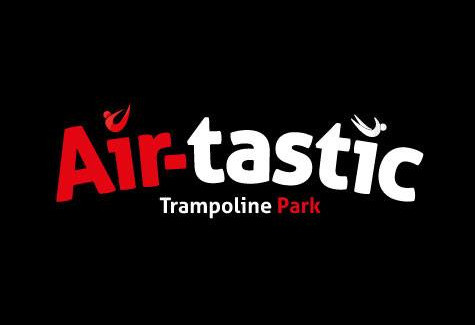 Unit 3-5, South Circular Retail Park, Bangor BT19 7AG, UK
Suitable for:
Facilities:
Jump in and discover everyone's favourite indoor trampoline park with gravity defying fun for the entire family- all under one roof!
Explore our trampoline zones, host a birthday party or try our fitness classes. Air-tastic is a destination for the entire family- whether your 6 months or 60, there's something for everyone!
Activities
Jump in and enjoy our main arena with an abundance of interconnected trampolines. Spring around our huge network of flat beds and rebound off the angled trampoline walls, or practice your agility skills in our incredible obstacle course.
Perfect your dives and flips, and enjoy a comfortable landing into our foam pits. If you are feeling brave, you can take a leap onto our monstrous airbag.
Challenge your friends to the ultimate game of dodgeball or simply practice the 5 D's of dodgeball – dodge, duck, dip, dive and dodge!
Go wild and explore it all!
Air-café
Enjoy a coffee and a sweet treat as you sit back and relax, while your little bouncers explore Air-tastic. Serving a great selection of hot and cold snacks, we have something for everyone.
Birthday Parties
Celebrate in style with an action packed party at Air-tastic and have your guests jumping for joy.
All guests will be equipped with special bounce socks before they are run through a short safety briefing. The party guests will then be let loose in the trampoline park, while the grownups can sit back, relax and observe the all the shenanigans from our café.
After the 60 minutes of bouncing, the party guests will visit their private party room where they can enjoy the delicious party food and drink for the remaining 30 minutes.
School Tours
Bouncing is awesome but bouncing with friends is even better.
Make your next group event a fantastic one at Air-tastic. Our group rate provides you with the opportunity to bring a larger number of people along for a unique experience at a greatly discounted cost.
We can accommodate very large groups and no person will leave disappointed as trampolining provides such adrenaline-charged fun in a very safe controlled environment. Our experienced and friendly staff are fully trained and will always be on hand to engage, enthuse and supervise your group to ensure that everyone has a fantastic time. To add to your piece of mind, Air-tastic will never be without a member of staff on site who isn't first aid qualified.