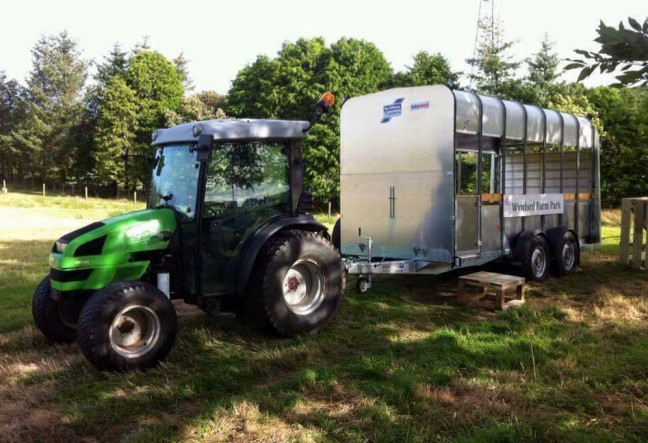 Wynford Farm, Kingswells, Aberdeen, AB15 8RQ, Scotland
Suitable for:
Facilities:
Playbarn and The Farm
The Play Barn provides a safe, secure, comfortable recreational and educational venue that their children can play in while they have a snack or meal prepared on farm from produce either grown on the farm or from other local suppliers, helping to reduce food miles and carbon footprints.
The playbarn also provides a new method of delivery for parents and children to help education on farming, food production and the wider environment they live in.
Education
We use the Royal Highland Educational Trust material to promote the natural environment and a bit of education on food production. The farm is organic and has several features to promote and protect wildlife, we see education as a natural extension of our farm. This will also allow the children to see the farm animals and local wildlife close at hand to spark their imaginations.
The Playbarn
Our well designed PlayBarn provides safe and exciting physical play for children where their imagination can run wild! Right next to our high quality coffee shop, it's a social space for families to relax and catch up
The Café
At Wynford Farm Park we have a bright, relaxed, comfortable, and wholesome café with two enormous double glazed viewing windows into the PlayBarn to keep an eye on your little ones.
The Shop
Take home some of our delicious, richly flavoured organic beef. Our Aberdeen Angus breed is raised under strict organic conditions.
Parties
We love parties at Wynford! According to our customers, we do the best parties around and we want every party to be the best one ever!