Landmark Forest Adventure Park
0 followers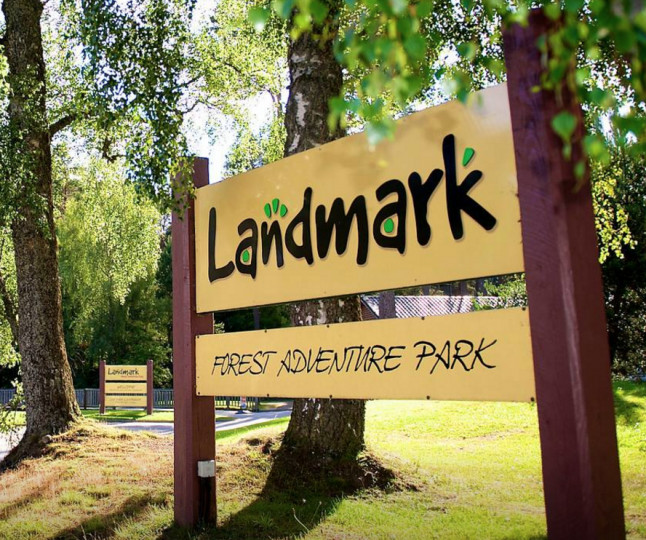 Carrbridge PH23 3AJ, UK
Daily from 10am - 5, 6 or 7pm in summer
Adult
- GBP 19.95
Child
- GBP 17.45
Family
- GBP 71.00
Suitable for:
Facilities:
Welcome to Landmark Forest Adventure Park!
Where else in the UK can you ride a runaway timber train, rock climb, 'skydive', flume ride, meet red squirrels face to face (a good chance but remember they are wild so no guarantee!), walk through the tops of tall pine trees, explore the world's only Bamboozeleum, learn all the secrets of Scotland's ancient Pine forest, have fun in the Wonder Wood and Krazy cabins with the vortex tunnel and wonky room.
Look out for the magic giant tap. Dont miss the Lost Labyrinth - a fun maze exploration! Explore an amazing tropical world with hundreds of brightly coloured butterflies, a veritable jungle of exotic flowers and a water cascade into a fish pool in the Butterfly House at Landmark.
TICKETS AVAILABLE TO PURCHASE ONLINE (FOR FAST TRACK ENTRY INTO THE PARK!)
Adult – £19.45
Child – £17.45
Senior – £17.45
Family Adult – £18.75
Family Child – £16.75
Family Senior – £16.75